Medical Locum Jobs Australia and New Zealand
Working as a Medical Locum doctor gives you the freedom and flexibility to work when and where you want.
Not only that, we manage the paperwork, negotiate the best rates, book your travel + accommodation, and offer you a premium service... all for FREE. We offer:
Exceptional rates;
Flexible contracts & start dates;
Short, long-term & ongoing contracts;
City, coastal, rural and regional locations.
Whether you are a Family Doctor, Rural GP with procedural skills or GP VMO we can find you exciting GP locum jobs in a range of workplaces including family practices, larger corporate clinics, urgent care centres, AMS, hospitals, and correctional facilities. Contact Phil Dixon for rural GP locums on 0424 550 378. Give Steph Nash a call should you be looking on GP Clinic work on 0437 850 829. For GP locum jobs in New Zealand please contact Angelique Rahme on +64 4 894 3320 or 022 463 7328
We assist Emergency Medicine Doctors, including those at the RMO, Registrar, CMO & FACEM levels with locum roles in both Australia and New Zealand, in addition to permanent and fixed-term contracts with NSW. Contact Naomie Rapira for access to our exclusive locum roster lines and permanent roles.
If you are a General Medicine Physician looking for locum jobs, we can help you too. Phone Shelley Caswell from Australia on Freecall 1800 973 488 or from within NZ on 028 418 229
Join our remarkable network of doctors today.
A selection of some of our rewarding GP Locum Jobs
Ochre Recruitment offers
what other agencies can't
We specialise in locum jobs for GPs and Rural Generalists.
Being a GP-centric recruitment agency, we can offer you work in your sub-specialty areas, including GP ED, GP obstetrics, GP anaesthesia, procedural work, skin, sexual health, Indigenous health, family medicine, and the rural generalist specialism.
We are the preferred source of general practice jobs for over 60 Ochre Health medical centres, practices and hospitals across Australia.
But we don't stop there. Whilst we specialise in GP locums, we also work with Emergency Medicine and General Medicine Doctors at all seniorities in both Australia and New Zealand. We work diligently with clients to find GPs and hospital doctors for their fixed-term positions. This means we can help you find the right permanent position should the need arise, helping you achieve your longer-term life goals should you decide you want to break from locum work.
Because we own and operate our own medical centres we understand both sides. We use this to our advantage when negotiating ideal conditions and benefits for you.
Register now to learn more about how we can help you secure your ideal locum job.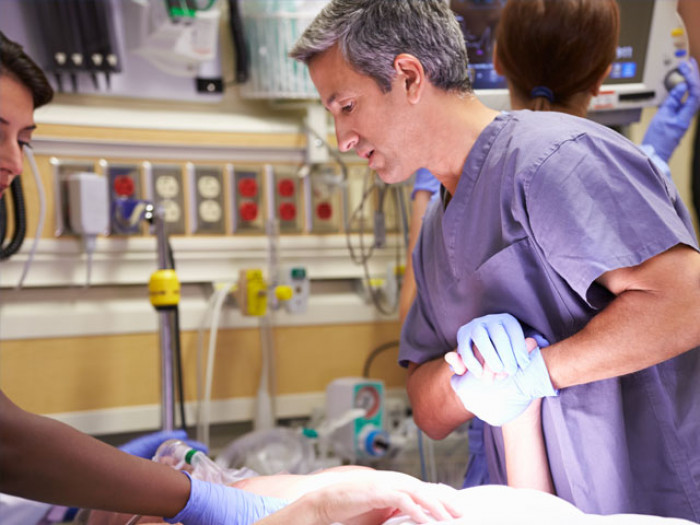 How much do Locum Doctors
earn in Australia?
Rates can vary and are dependent upon the location, experience, urgency of the job, length of the contract, time of year, and whether or not travel and accommodation are offered. Practices in rural areas often pay higher rates than those in urban locales. This is a guide only, our Consultants can often advocate on your behalf for higher rates.
General Practitioners - $1,000 to $2,000 AUD per day
Rural Generalists - $1,500 to $2,200 AUD per day
GP Proceduralists - $2,000 to $2,300 AUD per day
GP EDs - $1,500 to $2,200 AUD per day
Specialists - $1,800 to $2,500 AUD per day
Registrars - $100 to $200 AUD per hour
Junior Doctors - $80 to $130 per hour
How much do Locum Doctors
earn in New Zealand?
Much like Australia, rates are dictated by location, urgency of need, and the qualifications and experience of the doctor. Winter session rates are generally higher, and less popular locations often pay a higher rate to attract doctors. In most cases, accommodation, car and travel expenses are covered. New Zealand's relatively lower rates are buttressed by superb work-life balance, working conditions, and living environments.
General Practitioners - $1,000 to $1,300 NZD per day
Specialists - $1,500 to $2,000 NZD per day
Senior Registrar - $90p/hr 0800 to 2200 and $140p/hr or $180p/hr 2200 to 0800
To find our more about working as a Locum Doctor in New Zealand, contact Angelique on +64 4 894 3320 or 022 463 7328.
Alternatively, register your interest online and we will be in touch with you within 48 hours.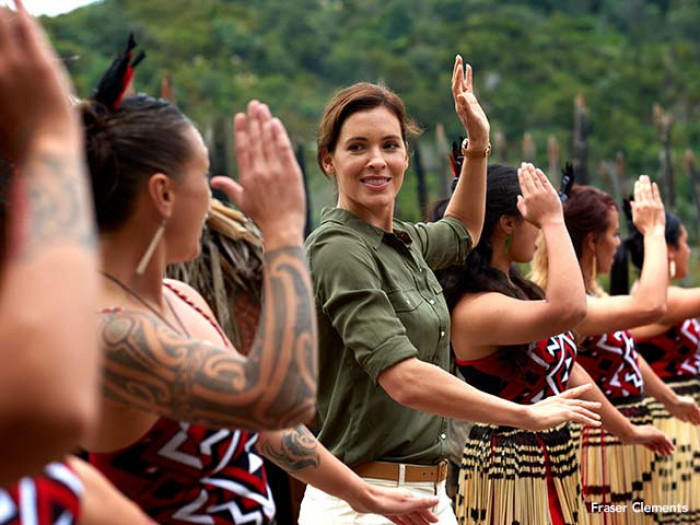 Why choose Locum work?
We all know working as a locum doctor or general practitioner gives you the freedom and flexibility to work when and where you want, as well as the chance to earn high rates. But there are other benefits, too.
Augment your clinical skills
Locum doctors regularly face new challenges in diagnoses and treatments, and as such are continually increasing their knowledge and skills. A job in a rural setting, for example, will teach you to become more resourceful, to rely on your clinical instincts, and gain confidence quickly.
Experience different practice methods and work settings
Of course, exploring the landscape is a big drawcard, but important exploration occurs on the job as well. If you are not yet sure which practice you want to settle down in, you can work your way around a variety of locations and you'll discover which ones you could call your 'home'.
Boost your network
If you've moved to a new area, you'll meet local medical staff while working at various locations. You'll find network opportunities as you work through smaller practices, larger medical centres and hospitals, which can lead to full-time employment.
Make more informed choices about full-time employment
Working at different sites allows you to identify the ones you like, and enables you to see first hand which places exhibit an inclusive and positive work culture. You don't get a chance to see this when applying online or even during job interviews.
Help a community in need
When a hospital or medical practice needs a locum doctor or GP, it's because they're short-staffed. In some rural areas, your expertise can mean the difference between a practice staying open or closing—your contribution will always be valued.
Ochre's ability to match my skill-set & preference for work in rural & remote communities has taken me from the wild west coast of Tasmania to the big red Kimberley region in far north West Australia. I unreservedly recommend Ochre Recruitment to any GP considering a future in locum work.
Ochre has made a tremendous impact on my work life. They provide a variety of locum sites, great logistical support, thorough pre-placement information about the town, health facility and what to expect. I would recommend the services of Ochre Recruitment to any doctors who are considering locum work or who are frustrated by their current agency.
Even after almost four years of locum work, the Rural Generalist Team continue to look after me so well. So much so I've never needed to use another agency.
Dr Melanie Van Twest
Rural Generalist – Proceduralist / AMS
Being a rural generalist gives me a skill set that is useful and in-demand, and there are always short-term locums available, which suits my lifestyle.
Dr Jade Goodge
Rural Generalist