Rural Generalist Medicine is "Big Picture Medicine"
Ochre Recruitment has a longstanding and proud history of working with rural doctors, making us the key source of rural GP jobs for rural generalists in both Australia and New Zealand.
With nearly 20 years of fostering relationships with rural and regional hospitals and practices, we have a large and loyal network of contacts, giving doctors unprecedented access to rural generalist opportunities across Australia and New Zealand. Our passion for the growing specialism of rural generalism has never wavered, and is demonstrated through our support and advocacy for a National Generalist Pathway.
Where can I work as a Rural Generalist?
Working as a Rural General Practitioner opens the door to an immense diversity of environments and experiences across Australia and New Zealand.
Whether you want to experience life as an island doctor on Flinders or King Island, practice rural medicine right in the heart of Australia, explore New Zealand's Wairoa region, or take a deep dive into the untamed natural wilderness that is the West Coast of NZ, we offer a broad range of locum generalist and permanent generalist jobs to choose from.
If you are a skilled rural doctor who can work across a range of comprehensive primary care and other care areas, you can essentially work anywhere and everywhere.
Rural medical generalists are afforded the flexibility of practicing in metropolitan centres—we have many locum doctors who enjoy a mix of rural and urban locum contracts. The opportunities that our locum team can offer doctors with rural medical experience across Australia and New Zealand are vast.
While there are not as many opportunities for rural and remote medicine in New Zealand as there are in Australia, this is set to change substantially over the next two to five years.
The benefits of working as a Rural GP
Rural generalism is an exciting and stimulating career choice where no two days are the same. Often the backbone of smaller rural and remote communities, rural generalists require a broader scope of practice to tackle the unique presentations they encounter.
As a Rural Generalist you will benefit from:
An evolving skill set and increased professional satisfaction
Having the skills and knowledge to deliver services in settings such as ambulatory care, home, hospital, retrieval and long-term residential care facilities
Functioning with a high degree of independence
Much higher locum rates
Diverse and enriching cultural experiences
A rare opportunity to really 'see' Australia and New Zealand without the urban lens
A quality of work-life balance that is unique to rural and remote environments.
Locum rates for Rural Generalists
Rural Generalists command higher locum rates compared to doctors in metropolitan areas.
| State | Rural Generalists | GP Procedural Work (Eg Obstetrics, Anesthesia) |
| --- | --- | --- |
| ACT | $2,000-$2,500 per day | $2,000-$2,500 per day |
| QLD | $1,800 - $2,500 per day | $2,000 per day |
| NSW | $2,000 per day | $2,200 per day |
| WA | $2,000 per day | $2,000 - $2,100 per day |
| SA | $1,800 - $2,000 per day | $2,200 per day |
| NT | $2,000-$2,500 per day | $2,000-$2,500 per day |
| TAS | $1,500 per day | $1,500 per day |
Life as a Rural GP
Australians and New Zealanders have the right to access high quality healthcare no matter where they live. Essentially, rural generalists have the skills to make this happen, delivering quality, personalised and contextual care across a range of health services and from cradle to grave.
Dr Alex John recently returned to a permanent role on Flinders Island at our Ochre Medical Centre, in partnership with the Tasmanian Health Service. He never set out to practice rural medicine, but was drawn to the hands-on experience that island medical practice offered. "Having spent several years among Australian island communities, what I've enjoyed the most is being able to do a bit of everything."
Dr John Hall is a passionate rural hospital and rural general practice veteran who believes there's a certain mindset that comes with being a rural generalist. "If you're going around the hospital doing different terms like obstetrics, emergency, anesthetics, surgery, internal medicine, any of the sub specialties, and you keep saying to yourself, "I love everything about medicine. I like all the different disciplines"... It means that you've got a generalist mindset. My first foray into proper rural medicine did not disappoint. I had a busy job working as a full time hospital doctor in a medium size rural hospital. Working across the gamut of emergency care, surgery, internal medicine, outpatient work—one of the most rewarding workplaces and jobs that I've ever done."
Dr John Hall, President of RDA, Ochre Health DMS & Rural Generalist
The Rural Generalist Pathway in Australia
The Australian College of Rural and Remote Medicine (ACRRM) was established in 1997 with the goal of securing a national system to formalise and preserve the rural generalist model of practice. After 21 years this has been achieved, with ACRRM's programs now supported by a dedicated, national framework.
ACRRM and Ochre have always recognised the need for doctors working in rural and remote areas to possess additional skills. Rural medicine requires a broad skill set, applicable to such fields as anaesthesia, obstetrics, surgery and more advanced emergency medicine, as well as Indigenous health, aged care, palliative care, addiction medicine and remote medicine. The development and use of these General Practice, Emergency and additional skills represent the broad scope of a rural generalism.
Queensland's establishment of a QLD Rural Generalist Pathway has precipitated the federal push for a National Generalist Pathway. A National Generalist Pathway will enable all States to put some structure around their own efforts and build some consistency across the country. Doctors training around Australia will be able to move seamlessly between jurisdictions and be afforded equal recognition and processes from state to state.
The National Generalist Pathway in Australia is aimed at helping the distribution of the medical workforce, encouraging more doctors to live and work in rural and regional areas. "It is a key workforce initiative for rural Australia. At the end of the day, we need the right doctors with the right skills, in the right place. It's a whole package of structured training, recognition and also remuneration that actually creates a functional rural generalist pathway. It was those key components that have been built up in Queensland that led to the success and the significant increase in doctors working in medium to large sized rural hospitals providing procedural services in that state."
Dr John Hall
The Generalist Pathway provides foundation training and can fast track development in becoming a rural generalist.
Find out why Dr Hall believes this is an essential workforce initiative for rural communities, and why now, more than ever, we need to reinvest in our rural healthcare system.

Both the ACRRM and RACGP also offer a Fellowship in Advanced Rural General Practice (FARP).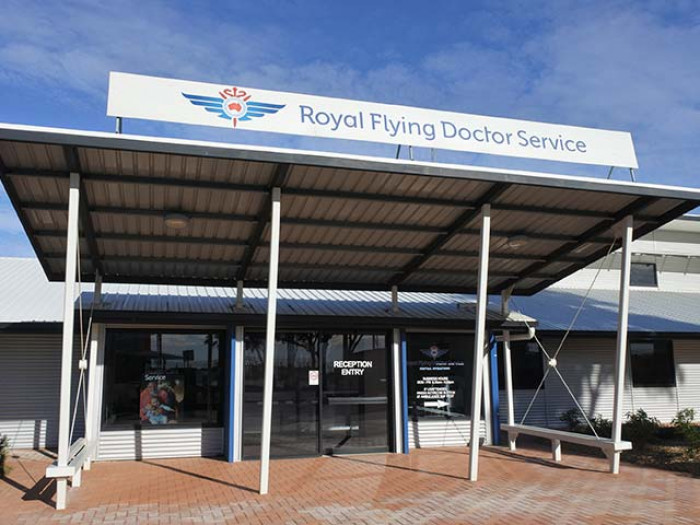 We Sponsor Registrars To Undertake the ACRRM Generalist Pathway.
Patient health outcomes in rural and remote Australia are lagging behind their urban counterparts, with mortality rates 1.3 times higher than in major cities. With medical practices in these areas also struggling to retain doctors, Ochre Health, Australia's largest rural medical network, is proactively tackling the challenges—particularly in New South Wales and Tasmania—with an innovative sponsorship program for new general practitioners through the Australian College of Rural and Remote Medicine's (ACRRM) Independent Pathway.
Ochre Health can sponsor registrars to undertake the ACRRM program in four of its medically diverse locations: St Helens and Scottsdale, both in Tasmania, and Deniliquin and Lithgow, in NSW.
The ACRRM Independent Pathway is a fully accredited general practitioner training and education program, specifically aimed at building the knowledge and skill set needed to care for patients in both rural medical practice and rural hospital settings.
If you are a registrar and would like to know more about the pathway and how we can sponsor you, please contact Phil Dixon.
Rural Hospital Medicine in New Zealand
While Australia has embraced a separate college (ACRRM) to support rural and remote medicine, New Zealand's Royal New Zealand College of General Practitioners (RNZCGP) has decided to administer two distinct scopes of medical practice with two separate training programmes from the one college.
The second scope, Rural Hospital Medicine, is the pathway New Zealanders take when pursuing their passion for rural medicine and the broader scope of general practice.
The Division of Rural Hospital Medicine provides doctors with an accredited training programme to become a Fellow of Rural Hospital Medicine.
Read more about the scope of Rural Hospital Medicine here.
This career path builds on the general practitioner skill set and requires a broad body of generalist knowledge and specific skills.
Although developed in Australia and refined in Canada, the concept of rural generalism in New Zealand is crucially relevant, given the dispersed population and sustainability of specialist services in rural hospitals.
Many hospitals in New Zealand are struggling to find specialists and are looking to the growing workforce of rural medical generalists to fill the gaps. In fact, our NZ team is working closely with a number of DHBs to help them source rural generalists from New Zealand in addition to rural generalists from overseas.
Schedule an appointment with the NZ Team to find out more about rural generalist opportunities.
If you are more suited to straight general practice, visit our General Practice information page to find out how we can help you.