Rewarding permanent Medical Jobs
Australia and New Zealand
Discover what's possible with Ochre
Taking the next step in your medical career shouldn't have to be time consuming or daunting. It should be a time for reinvigorating your medical career with a fresh approach - an exciting opportunity to work alongside a new group of professionals.
With recruitment consultants in Australia and New Zealand, we have access to a diverse range of permanent and fixed term jobs for general practitioners, specialists, registrars and junior doctors.
We're a company that is owned, managed and run by doctors for doctors, so we have a grounded understanding of what is important to you.
No other medical recruitment agency in Australia or New Zealand is part of a more expansive healthcare business, which makes us truly unique. We supply GPs exclusively back into the Ochre Health business, which is like having a supportive and trusted client right there on-site.
With a medical workforce of over 400 doctors, nurses and practice managers, our partnership with Ochre Health also means that we have access to an unrivaled selection of educational resources, from doctor-led medical presentations through to in-depth training sessions on a wide variety of topics.
We are a supplier of the District Health Boards in New Zealand and enjoy long standing relationships with hospitals across the length and breadth of NZ. No matter your medical specialty or seniority, our experienced NZ Consultant Anna Drakeford will find you your ideal permanent role.
We also work with all the state health boards in Australia, so whether you're a Junior doctor looking for a new training position, a Registrar seeking a role that allows you more opportunity to expand on your leadership skills or a Specialist ready for that sea-change you've been contemplating, we have the networks to find you a variety of options to choose from.
Most importantly, we respect the clinical expertise of our doctors and empower them to improve local healthcare while enjoying a healthy work-life balance - this is fundamental to our recruitment approach.
Why choose Ochre Recruitment to help you find a Permanent GP role?
We operate a network of over 40 medical centres across Australia
We work with all DHBs in New Zealand as well as hospitals and practices in Australia beyond the Ochre network
Our reputation for going above and beyond assures you get the the very best personalised service
We look at the whole picture, building excellent GP careers around personal and family goals
With over 15 years of international recruitment consulting under his belt, Phil Dixon has the expertise to take your career in whatever direction you want. Talk to Phil today about your aspirations and browse a sample of our jobs below.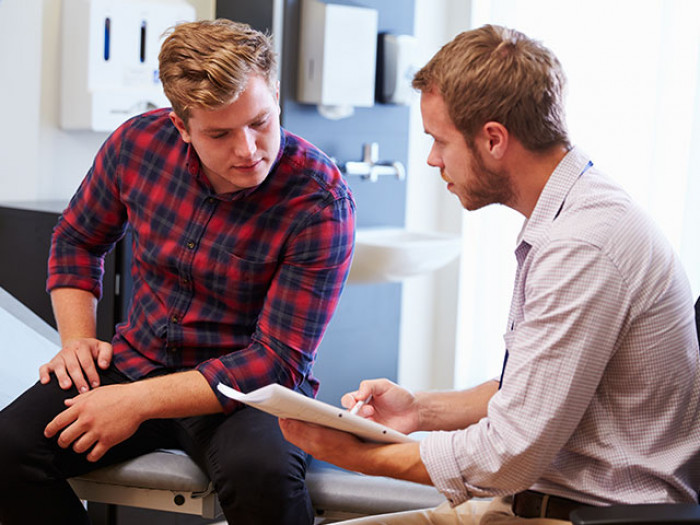 Select your specialty to find out more
Why do Doctors look to Ochre to help them find a permanent medical role?
Doctors whom we've assisted with finding the ideal permanent job have sought us out for a variety of reasons:
Unhappy with the management or culture in their current workplace;
Time to take the next step in their medical career;
Unable to upskill and specialise in their current workplace;
Seeking a change of pace, such as a less hectic practice or a busier department;
Desiring more flexible working hours or a change in work hours;
Looking for a sea change, something that offers a completely different lifestyle;
Wanting a more attractive remuneration package;
Wishing to move from public to private sector, or vice versa.
If you're considering a change, we are in the perfect position to offer you market insights, advice and ultimately a range of career options. We'll take care of the tedious bits so that you can focus on your career.
We have a proven track record of building excellent medical and GP careers and are proud of our reputation within the healthcare industry for putting our doctors first.
Your best interests are at the heart of everything we do. Register now to discover what's possible with Ochre.
Thank you for all your help Phil. You helped facilitate the next in my career with the utmost of ease. I am delighted with the outcome and can't wait to start my new job! I recommend Phil and the Ochre Recruitment to other doctors looking for their next role.
Dr Tanya Davies
General Practitoner
Once you jump on board with Ochre, you'll never get off!
Dr Tim Taulker - Johnson
Rural and Remote General Practitioner