A Guide To Finding A Medical Locum Job in Australia
With the number of locum jobs on the rise, we thought we'd provide doctors with some top tips for finding medical locum jobs in Australia.
If you're a seasoned locum Doctor you know how exciting and rewarding life in the locum fast lane can be.
If you are considering locum work, chances are you're either looking to travel, maximise your earning potential or gain experience in different work environments all within a paradigm that offers you flexibility and freedom. The reality is locum work allows you to achieve all it all.
The opportunity to share your expertise with healthcare professionals from all walks of life and to help communities in need will also re-invigorate your passion for medicine and people.
What is a Locum?
A locum is an independent medical professional who fills temporary roles at healthcare facilities when permanent staff members are on leave. This allows hospitals and clinics to maintain operations without hiring extra permanent staff members. Locums will typically work on contracts for 1-4 weeks at a time, but can also engage in weekend shifts, one-off blocks, and ongoing arrangements, and can be contracted for all types of medical roles.
What are the Benefits of being a Medical Locum Doctor?
The biggest benefit of being a locum doctor is the flexibility that comes with the job. As a locum doctor, you can choose when and where you want to work without any long-term commitments or contracts tying you down.
You will work in different work environments and generally have access to a broader range of clinical presentations.
You will have the opportunity to up-skill..., particularly as a GP in the ED.

Make more informed choices about full-time employment. Being able to work at different sites allows you to identify the ones you like, and enables you to see first-hand which places exhibit an inclusive and positive work culture. You don't get a chance to see this when applying online or even during job interviews.

Of course, you'll earn higher rates.
And then there's the chance to turn your locum into a working holiday and visit parts of Australia and New Zealand you may not have been to before.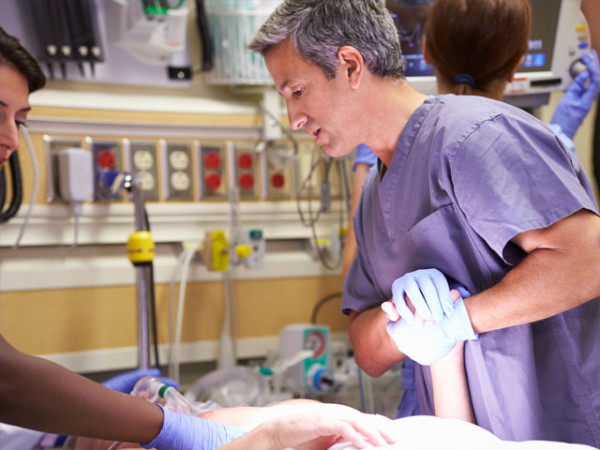 Here's what one of our locum doctors, Dr. Taulke-Johnson has to say about locuming in rural Australia.
"Where on earth can you get all the good stuff? From fractures, diabetic comas, myocardial infarcts, snake bites, pneumonia, retrieval medicine, to cyclones and rodeos... How can you travel Australia, see different places, meet interesting people, see how they live and learn different things? Where can you get comfortable accommodation, quality food, good salary and meticulously organised transport? When your plane springs an oil leak and you are stranded, which organisation fixes it, gets you out, and flies you home pretty much on time? Where can you experience all of these things rolled up into one?
As a Rural and Remote GP very interested in emergency medicine, I have found the secret, an organisational treasure trove. I've been to Nyngan, St George, Julia Creek, Mt Isa, Doomadgee and Mornington Island and I'm just getting started. Ochre Recruitment gives me the jobs I like, visiting the places I like and maintaining the lifestyle I want. Like the cat with two bowls of cream, it's a wonderful life. Try it. Once you jump on board with Ochre, you'll never get off."
Top Tips for Locum Doctors
Be ready for any situation.
You're the type of person that thrives on instinct and thinking on your feet. Remember, anything that can happen usually does.
Be flexible.
List a number of locations you'd like to work in. Don't limit yourself to one state or region, otherwise, you'll not get to experience the full gamut of destinations and experiences.
Be organised.
Plan ahead. We suggest you look a month or two ahead so you do get your first preference in your desired location.
Use a single agency.
When you find a consultant that understands your locum goals, working exclusively will guarantee you get a premium service, every day. You'll have first dibs at your preferred sites and with Ochre, you'll benefit from our Loyalty Program.
Go Rural!
We send locum doctors all over Australia and New Zealand, but perhaps the most unique experience we offer is the chance to practice medicine in rural communities. Most of our doctors find it rewarding on both a professional and personal level.
Frequently Asked Questions
How do I find available locum jobs? The quickest and most convenient method of accessing a variety of roles is to register with a locum agency like Ochre Recruitment so you can receive weekly locum job communications, alerting you to what is available, the pay rates, start dates, and necessary requirements.
What qualifications and certifications are required for locum work in Australia? Doctors need to be registered with AHPRA and have working rights in Australia. Those wishing to work in the ED will require ALS2 and recent experience working in the ED.

I'm a locum Doctor. How do I get paid? The available options are determined by the practice or hospital and based on their on-hire procedures. If there is more than one option available, you choose the one you would like.

PAYG employee of Ochre Health
Pty Ltd contractor of Ochre Health
ABN sole trader
PAYG employee of practice or hospital.

What are the typical pay rates for locum work in Australia? Rates vary and are dependent upon the location, experience, urgency of the job, and length of the contract. Hospitals and Practices in rural areas often pay higher rates than those in metropolitan cities. As a guide:

General Practitioners - $1,000 to $2,000 AUD per day
Rural Generalists - $1,500 to $2,200 AUD per day
GP EDs - $1,500 to $2,200 AUD per day
Specialists - $1,800 to $2,500 AUD per day
Registrars - $100 to $200 AUD per hour
Junior Doctors - $80 to $130 per hour
Keep an eye out for next article about how you can maximise your earnings as a locum doctor.
At Ochre, we work hard to ensure that our doctors receive competitive rates and superior customer service at all times. If you are not already part of our dedicated network of doctors, give us a call, send us an email, or register online... we'd love to hear from you and join you on your locum journey.
Collectively, our recruitment team of 14 has close to 100 years of experience in the healthcare space, so you can be confident that our team is well-placed to assist you.
We look forward to working with you.