A Weekend in Waikato
Waikato is a Maori word that roughly translates as "water with a strong pull" and refers to New Zealand's longest and strongest river. The Waikato River flows north from Lake Taupo through verdant farmland and right through the centre of the Waikato region's main city, Hamilton.
About one and a half hour's drive south of Auckland, Hamilton is a thriving hub that supports a farming hinterland as well as business and university communities. With the river at its heart, Hamilton boasts wonderful botanic gardens, a zoo with an enormous free-flight aviary, an active arts scene, an annual hot air balloon festival and great shopping. For doctors visiting New Zealand it's easy to spend time in this picturesque city but greater Waikato also offers a number of options for weekend exploring.
Waitomo Caves
About an hour's drive south of Hamilton is the underground wonder world of Waitomo where a labyrinth of caves and rivers cater for all adventure levels. You can walk or take a slow barge ride through caverns filled with unique New Zealand glow worms and limestone formations. Those after a few more thrills might be interested in black water rafting, tubing or the caving options which are available.
Matamata
At the base of the Kaimai Ranges is the small rural town of Matamata. It was a largely unknown spot until Peter Jackson's 'Lord of the Rings' and 'The Hobbit' movies placed it at the centre of Middle Earth. Now, visitors come from afar to this beautiful part of the Shire to have their photos taken at Hobbiton and with a statue of Gollum in the town centre. While you are so close to the Kaimai Ranges make sure you take the opportunity to see one of New Zealand's best waterfalls, the majestic Wairere Falls.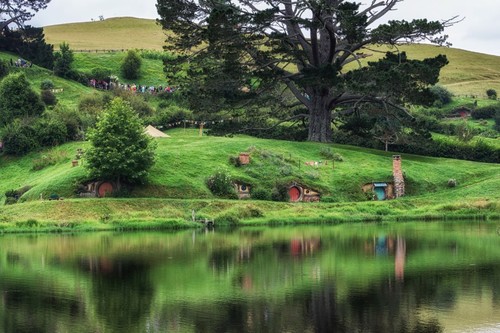 Te Aroha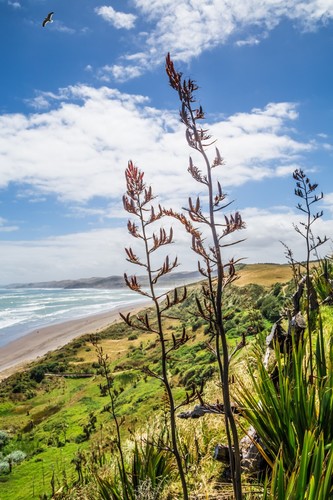 Just a stone's throw from Matamata is one of the Waikato's best kept secrets; an Edwardian spa town with a name that literally translates as 'a place of love'. Te Aroha is situated against the base of a mountain with the same name. It has long been a healing place, with river access and natural hot springs. It boomed in the 1880s with people travelling distances to come and bathe in Te Aroha's curative waters. Many of the Edwardian wooden buildings built around this time remain, as does the beautifully cared for Domain, now the site of Te Aroha Mineral Spas. The hot soda spas are the perfect soothing reward after a strenuous mountain bike or climb.
Raglan
For the doctor who prefers beaches over mountains then definitely put Raglan on your weekend list. Located 45kms west of Hamilton, Raglan boasts stunning beaches and is well known for its surf breaks. Manu Bay has one of the longest left-hand breaks in the world and appeared in the 1964 cult surf movie 'Endless Summer'. If you are new to surfing there are a number of surf schools to help you get started, or you could try kiteboarding, horseback riding, fishing, kayaking or tramping. Raglan supports an artistic, free-spirited community and the vegetarian food there is as world-class as its coffee.
If you think you might like more than just a weekend in the Waikato, Ochre Recruitment are currently seeking to fill locum and permanent GP vacancies in the region. Contact us to find out more.