How Medical Recruitment Agencies Connect Doctors with Job Opportunities
Are you a Doctor looking for the perfect job?
In the fast-paced and ever-evolving healthcare industry, finding suitable job opportunities can be daunting and time-consuming for doctors. This is where medical recruitment agencies like Ochre Recruitment come in handy, offering expertise and resources to match doctors with job opportunities that suit their personal and lifestyle goals and career aspirations.
In this short guide, we explore:
the role of medical recruitment agencies in the job search process;
Ochre Recruitment's approach to job placement, and;
the success stories of doctors who found meaningful roles through Ochre Recruitment.
Understanding the Challenges Doctors Face in Finding Suitable Job Opportunities
Time or the lack thereof is probably the biggest challenge facing Doctors in their quest for a new locum or permanent role. Medical Recruitment agencies like Ochre take the legwork out of looking for a new job, so Doctors can get on with their clinical responsibilities.
Finding a medical job that allows for a healthy work/life balance is also challenging for Doctors. It's no secret that people in the healthcare industry experience burnout more so than in many other industries. A recruitment agency can help facilitate the balance in the initial stages of the job search. By sharing lifestyle goals, family commitments, what you are prepared to do, and what you are not, consultants can identify positions that best align with what you want and tick most, if not all of your boxes.
The Hospital recruitment experience can be less than satisfactory. Most use online recruitment platforms which are impersonal, and robotic, communication is slow and Doctors are unsure of how their job application is progressing. When using an experienced agency like Ochre, Doctors can build meaningful relationships with consultants who streamline the job process with care and finesse.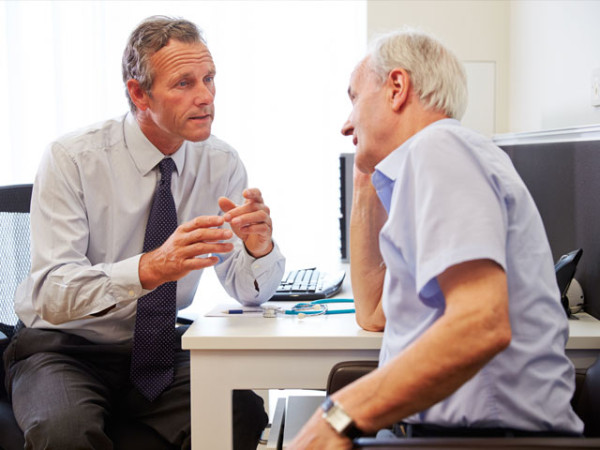 Connecting Doctors with Job Opportunities: The Matching Process
The matching process used by medical recruitment agencies involves a comprehensive assessment of doctors' qualifications and experience. A personalised approach is used to ensure a cultural and professional fit with every doctor's needs and preferences taken into account.
At Ochre, we can also unlock opportunities for General Practitioners to upskill in the ED, broaden their experience in the Indigenous Health specialism, and practice in an Ochre Medical Centre.
Success Stories: Real-Life Examples of Doctors working hand in hand with Ochre Recruitment
Ochre Recruitment has placed numerous doctors in fulfilling job opportunities. Their success stories illustrate the impact of medical recruitment agencies on doctors' careers.
As a Rural and Remote GP very interested in emergency medicine, I have found the secret, an organisational treasure trove. I've been to Nyngan, St George, Julia Creek, Mt Isa, Doomadgee and Mornington Island and I'm just getting started. Ochre Recruitment gives me the jobs I like, visiting the places I like and maintaining the lifestyle I want. Like the cat with two bowls of cream, it's a wonderful life. Try it. Once you jump on board with Ochre, you'll never get off." Dr Taulke-Johnson
"After over 30 years of experience in a New Zealand urban group General Practice, I felt I needed new challenges to reignite my enthusiasm in family medicine. Since joining Ochre Recruitment in April 2017, I've completed dozens of short-term GP / community hospital locums. The Ochre team's friendly efficiency dealing with all aspects of the seemingly endless administrative details & complicated travel arrangements has made my new career & lifestyle achievable, and both financially & personally rewarding." Dr Nash
"I've been practising medicine for more than 50 years and working as a locum GP in the latter part, predominantly in a rural setting. My association with Ochre began in 2014. In the years prior thereto I had worked through a variety of locum agencies, many of which were excellent. This has given me a framework for comparison and I consider myself fortunate to have become involved with your team whose work goes above and beyond when trying to find placements to suit my experience, expectations, principles, and style of practice. You manage the fit between doctor and practice with aplomb and understanding.
The various members of the Ochre team are ever willing to make flight and practice arrangements to suit both the locum and the practice concerned and there is never the feeling that something is too much bother for them. Quite the opposite in fact." Dr Baker
Medical recruitment agencies play a crucial role in connecting doctors with job opportunities. When you join Ochre Recruitment, we act as your agent. We map out opportunities in consultation with you, advise you on how to best present yourself as a candidate of choice, negotiate the best terms/rates on your behalf, support you with all onboarding, and stay in touch with you even after your placement.
If you are a doctor looking for suitable job opportunities, explore the services offered by our team and take the first step towards your dream career.