Immigration Tips for Doctors Considering The Move To New Zealand
Are you a qualified doctor looking to move to New Zealand with your family? Did you know you could leverage the experience and qualifications from your country to kickstart the immigration process?
According to Forbes, New Zealand is ranked as the second safest Covid-19 country in the world and rated sixth in the world for work-life balance in HSBC's 2017 Expat Explorer survey.
If you are reading this, then New Zealand has piqued your interest!
To work in New Zealand, you must be granted a work visa supported by a NZ employer. To settle here long term, you will need residence. There are a range of visa options available and to ensure a smooth immigration process, you must choose the one that works best for your circumstances.
Here are some facts to consider when making an informed decision.
The start date of your job vs. visa processing time by Immigration New Zealand (INZ)
Whether your employer is INZ accredited or not
The salary you are being offered
Timing of visa submissions if the family wants to fly together
Eligibility for different residency pathways and when to apply
You could apply for an Essential Skills Work Visa or an Accredited Employer work visa. Your partner would then be eligible for a Partnership based Work visa, which would allow them to work for any employer in New Zealand and your kids (if aged over 5 years), could go to school on domestic fees.
Many doctors would be eligible to apply for residence under Skilled Migrant Category (SMC) even if they hold an Accredited Employer Work Visa. SMC can also be applied while you are still offshore – before you have even stepped into New Zealand.
There are a variety of channels available to create the right work + residency pathway for your migration. Getting this wrong could create undue stress for you, your family and your potential employer.
This is where Aims Global Immigration adds value and why Ochre have chosen to partner with them. It's not just about getting the approval, it's also taking care of subtleties involved in the process and getting the timing right. Moving to New Zealand doesn't need to be a complex and dreary experience. Where immigration cases can sometimes be complex, this is where Aims Global can help. They simplify immigration for you, so you can enjoy not just the destination, but also the journey!
---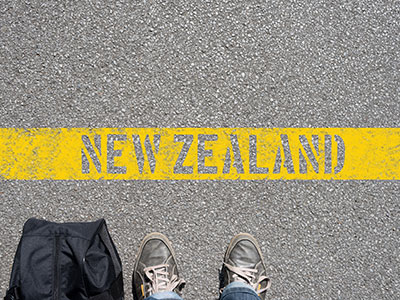 There is a lot going on in the immigration landscape. It can often be confusing for those looking to move to New Zealand. We have chosen Aims Global Immigration as our preferred immigration advisory firm because they specialise in simplifying immigration for you and your family, so you can focus on what you do best.
If you have any questions or you need immigration assistance, please feel free to call 0800 246 745 (+64 9 919 1930, +64 21 257 5250) or send your queries to [email protected]
View our General Practice and hospital jobs for Specialists in New Zealand