Naidoc Week 2021: Heal Country
NAIDOC Week celebrations are held across Australia each July to celebrate the history, culture and achievements of Aboriginal and Torres Strait Islander peoples. NAIDOC is celebrated not only in Indigenous communities, but by Australians from all walks of life.
Ochre has been very involved with Aboriginal communities since we were founded in Bourke nearly 20 years ago. Today, the Ochre Recruitment team recruits doctors for Aboriginal Medical Service organisations around the country and, through our medical centres, we provide care to many Aboriginal communities, including the GPs who practice with us on Flinders Island flying across to Cape Barren Island every fortnight to run a clinic for the indigenous community there.
This year, we are proud sponsors of inaugural Australian Federation of Medical Women (AFMW) 'Aboriginal and Torres Strait Islander Purple Bush Leaves Medicine Bursary', which provides recipients with financial support to attend events for professional development, networking, academic advancement and leadership opportunity. We also have a number of Aboriginal team members, two of which we are proud to shine the spotlight on.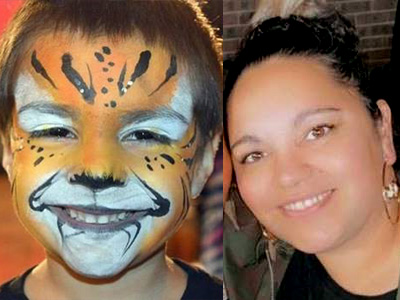 Jodi Nagy, our Lightning Ridge Practice Manager, is a proud Gamillaroi/Ngemba woman from the NWNSW Brewarrina Country on the banks of the Barwon River. She worked in a general store from the age of 15 while completing her HSC, and then started her career in healthcare. She became a mum in 2012 when she gave birth to her beautiful son Jonathon Jones Jnr whom she describes as her greatest achievement. Jodi says, "For me, celebrating NAIDOC Week each year is a chance to share our people's stories and cultures, and be proud of who we are and our achievements. While it celebrates and acknowledges our past and our present, it also looks towards the future with hope. The increasing numbers of activities held every year emphasise its growing success and importance. Overall, I encourage and invite all Australians to take the time to learn, share and participate in the unique celebrations!"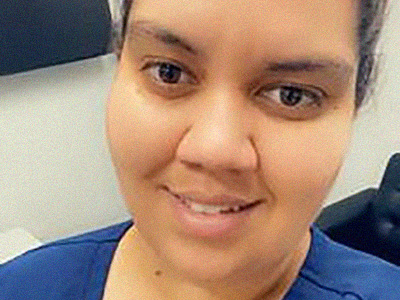 Jasmin Fernando, our Coonamble Practice Manager, is a proud Wailwan/Gamilaraay woman. She has lived in Coonamble all her life, completing her HSC at Coonamble High School and starting her health career as a Phlebotomist with Laverty Pathology while studying for her Certificate III in Aboriginal and Torres Strait Islander Primary Health Care. She joined Ochre as an Aboriginal Health Worker before being promoted to her current PM role. Jasmin views NAIDOC Week as being about showcasing and celebrating the amazing culture of her people. She says, "Sharing knowledge and acknowledging all of those doing great things within and for Aboriginal communities are the most important elements to me. I strongly encourage everyone to get involved in their local NAIDOC celebrations, whenever they happen, and see how beautiful our culture is!"
Next week we chat with two General Practitioners, Drs Naiker and Fuller about their experiences working within the Indigenous Health specialism.
---
If you are a General Practitioner wanting more information on working for an Ochre Medical Centre, an Aboriginal Medical Service (AMS) or Aboriginal Controlled Community Health Service (ACCHS), we'd be delighted to hear from you.
For Indigenous Health locums in all locations, please contact Nicole Langan.
For opportunities as a GP VMO in the iconic outback towns of Western NSW, call Phil Dixon on 0424 550 378 or Campbell on 0457 004 414.