Tales from an American Locum GP in New Zealand
This week we step back in time, almost 10 years in fact.
American GP Steven Gordon from Sioux City, Iowa, spent a year on sabbatical in 2011 living in Amberley and working in Waikari, less than an hour from Christchurch, on New Zealand's South Island. A prolific blog writer, Steven shares his unique insights and experiences from a remarkable and rewarding time in his medical career.
In May 2010, I walked out of The Clinic Formerly Known as Mine. I had worked there for twenty-three years.
The decision to leave did not come lightly. You don't work for a couple of decades in one place without putting down roots.
I was dancing on the edge of burnout. I didn't realise how close I'd come but my wife Bethany knew, and she supported me completely throughout this odyssey.
When I signed on with my old outfit my contract specified I couldn't work as a family practitioner within 30 miles of Sioux City's city limits for one year. That paragraph, enforceable when I signed it, would not hold up in twenty-first century Iowa court.
Still, I am a man of my word. And if the desire to slow down provided my motivation for my career change, it made no sense to move straight across town and have my patients follow me.
On reflection, I picked the best time in history to go walkabout. The world had never been safer nor more prosperous; information, transportation, goods and food had never had such quality and accessibility.
Here are a couple of my blogs from my time in Amberley on New Zealand's North Island. I cherish my time there, especially during my current COVID-19 isolation.
Rationing medical care: in the absence of an infinite budget, it only makes sense
23 May 2011
This part of New Zealand lies as far south of the Equator as Sioux City lies north, but has a much gentler climate.
The trees shed more leaves every day, most have bare branches. I found frost on the windshield one morning last week.
Still patients come in wearing shorts, albeit with three or four layers up top. With the first day of winter only twenty-eight days away, and a dusting of snow most mornings on the Southern Alp peaks, I wear my jacket in the car.
We haven't seen central heating in New Zealand. Our apartment has two space heaters and good sunshine during the day; we haven't needed more so far, and I wear my jacket inside. My medical consultation room has a switch marked HEAT, I turn it on and the room warms up but I can't tell where the heat comes from.
I see lots of firewood piles; smoke rose from chimneys in Waikari on my way home.
Of course, my clinic load reflects the change in climate. Cold air dries when heated, and in turn dries out skin and medical problems follow.
Thus dermatology constitutes a disproportionate part of my case mix. I saw patients today with scabies, eczema, ringworm, psoriasis, viral rashes, and impetigo; all received straightforward treatment.
One pediatric patient came in with fatigue, poor appetite and fever. The physical exam gave no diagnostic clues. My dialogue with the parent boiled down to two choices: do nothing and see what happens, or draw blood work and get x-rays.
In fact, in the US, I would order CAT scans of the chest and abdomen because fear of lawyers drives the system. The parent laughed at the idea. In New Zealand, generalists like me can order CAT scans and MRIs only if the patient wants to pay for those studies out-of-pocket.
I don't find the idea insulting, in fact I rather like it. In Iowa, I relied far too much on CYA documentation and not enough on common sense. In Alaska, the nearest CAT scan machine resided at a distance of eight hundred air miles, and the over-worked specialists I talked to did their best to keep my patients away.
Here, the referral hospital in Christchurch maintains a website with excellent clinical information for the frontline doctor, so that calls to registrars (the equivalent of US residents) go smoothly and efficiently.
The twenty-one District Health Boards effectively ration medical care when they decide what services are subsidised. After all, with a finite budget, they have to set priorities.
A 200km wild goose chase. I don't mind. Really.
2 June 2011
Yesterday my clinic hummed along at a steady pace. I saw a lot of farmers and a few teachers and school kids. The younger children make up a fair chunk of the patient load.
Now in the last month of Southern Hemisphere autumn, the sun goes down early, and I loaded the PRIME medical kit into the car for my last night on call here in Waikari/Amberley.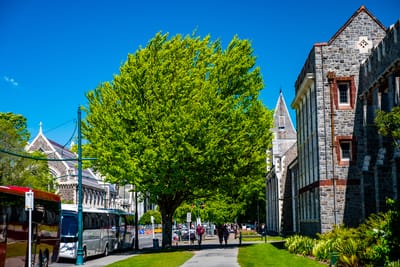 I stopped off at the clinic in Amberley to pick up my two beepers; one of the receptionists informed me that, under the mistaken impression I would work an evening clinic, I had a patient at 5:45.
I don't get annoyed with one-time (or, as the Kiwis say, a one-off) flubs any more. I nodded, waited for the patient to arrive, had a great conversation, made some lifestyle modification recommendations, and refilled a prescription.
I drove home in the dark. Bethany and I went to the Thai restaurant and afterwards played Scrabble. I was about to start practicing my (borrowed) saxophone when one of my two beepers went off.
The St John Ambulance dispatcher sounded a bit abrupt over the phone, and in places, hard to understand. A motor vehicle accident, she said, and specified a location.
Without geography you're nowhere.
I had her repeat the location, which still didn't make any sense, but, hey, OK, not mine to reason why. After all, I have a GPS.
Hold on, I told her, and I called my back-up.
You'll do fine, she told me, if you have your ATLS certification that's more sophisticated than PRIME.
I called the dispatcher back. The more I tried to find out where I needed to go the more annoyed she got with me, but, darn it, I'm not about to set off in a hurry to an undisclosed location.
I didn't recognise the name of the town, and she had to spell PARNASSUS. But, feeling it an emergency, I had no time for internet map research.
Bethany, thankfully, volunteered to come with me.
With the revolving green light on the roof we set off north. Ten kilometers out of town, I had Bethany call the ambulance people again. Where?
"Ten kilometers north of Parnassus, which is ten kilometers north of Cheviot," I heard Bethany repeat as I passed the sign saying CHEVIOT 59km at a speed in excess of the 100kph limit.
As the kilometers whizzed by at the rate of 1.6 to a mile, I thought things through and realised that minutes wouldn't make a difference. I fell in behind three semis and had Bethany unplug the light.
North of Waipara the road grows tight curves and a one-lane bridge. We sang some Bob Dylan songs. We passed Cheviot and Parnassus, and 11 kilometers later came to the scene.
Three fire engines and four police cars flashed their lights. I drove on the wrong side of the road past the backed-up traffic, announced myself to the cop with the STOP sign, and parked behind a fire truck.
As I got out of the car, a paramedic came to me from the ambulance.
The patient, already aboard the helicopter, would take off at any moment.
I stood on the asphalt as the chopper lifted, fingers in my ears, clinging to the bill of my cap, with walls of limestone setting the stage for the brutal reality of theater in the streets, grateful the patient hadn't needed my services.
We drove back at a more sedate pace. I filled the tank in Amberley in case I received another 200km round-trip call. After three hours on the road we came back to the flat with jangled nerves, and slept poorly.
Adrenaline kept me going through the next day; at my exit interview this evening I learned I could have refused the call for being too far away.
---
Thank you, Steven, for sharing some journal snippets from your 'touring' days in New Zealand.
Read more articles that Steven has written during his illustrious career as a Practice Doctor.
And if you have some stories you'd like to share about your locum travels, we'd love to hear from you. Email Melinda.
Perhaps you are currently living in New Zealand and you'd like to start a locum journey of your own. Contact Anna Drakeford for assistance in sourcing the best GP Locums and Gary Heath for exciting Specialist Medical Locums.
Alternatively, browse our jobs in New Zealand or Register below.