Why GPs choose Ochre to further their careers
Whether you're a General Practitioner wanting to take a step up in your career or a Registrar looking for a training position where you'll be fully supported and mentored by the best, you can be confident that Ochre has your best interests at heart.
Ochre Recruitment was founded 19 years ago in the NSW Outback town of Bourke by Dr Hamish Meldrum and Dr Ross Lamplugh, two procedural GPs who still own and lead the company.
When they opened their first Ochre Health Practice, they did so based on three simple principles:
They would only manage a clinic they were happy to work in themselves
They would only engage doctors they would be happy to take their kids to, and
They would try to exceed expectations in everything they did.
Today, these principles resonate with all doctors who work at Ochre Health Practices and is one of the many reasons why we have seen steady growth in the number of doctors wanting to work at our practices.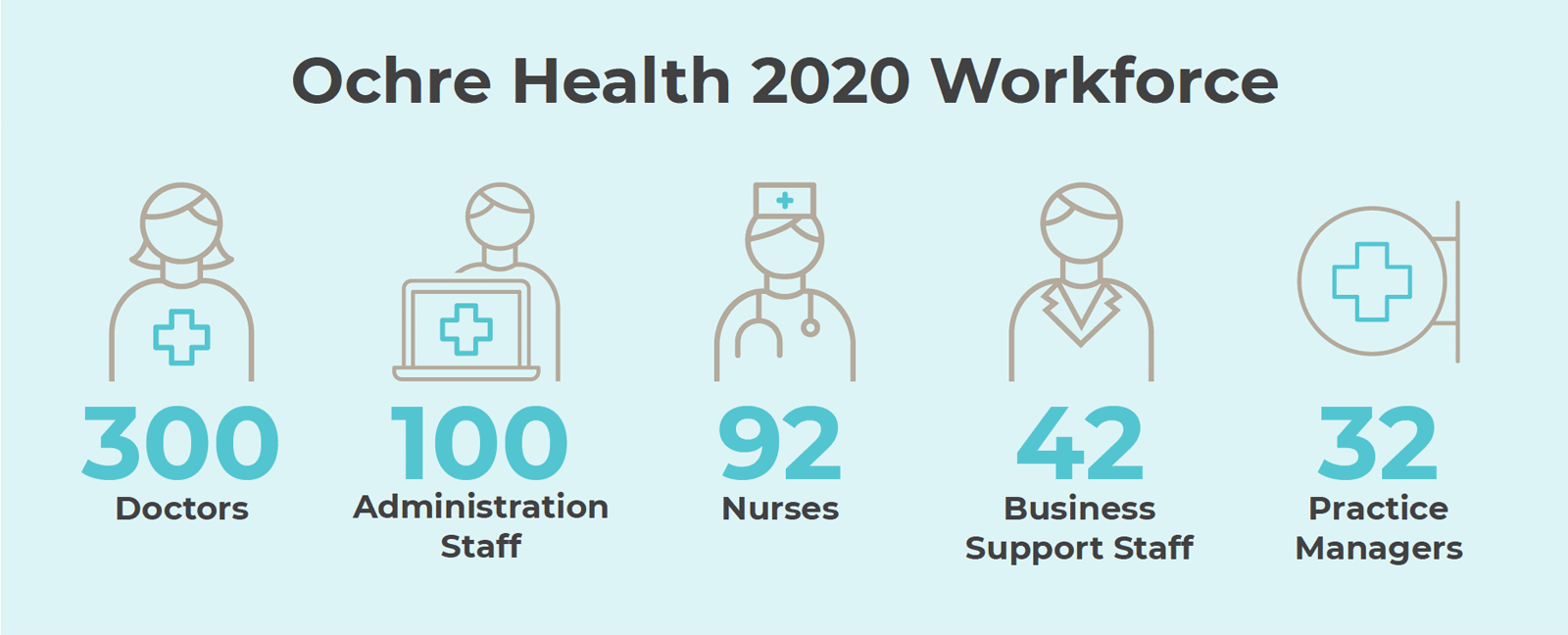 Ochre GPs not only provide healthcare, they also inspire, manage, and lead. They are clever, courageous, and compassionate. They make a difference to the health and prosperity of the communities they serve.
Doctors choose to work with us because we care. We are not about "seven-minute medicine". We are also not about quick diagnoses and referrals, nor "churning and burning" our doctors, staff, or patients. We are a growing network of practices.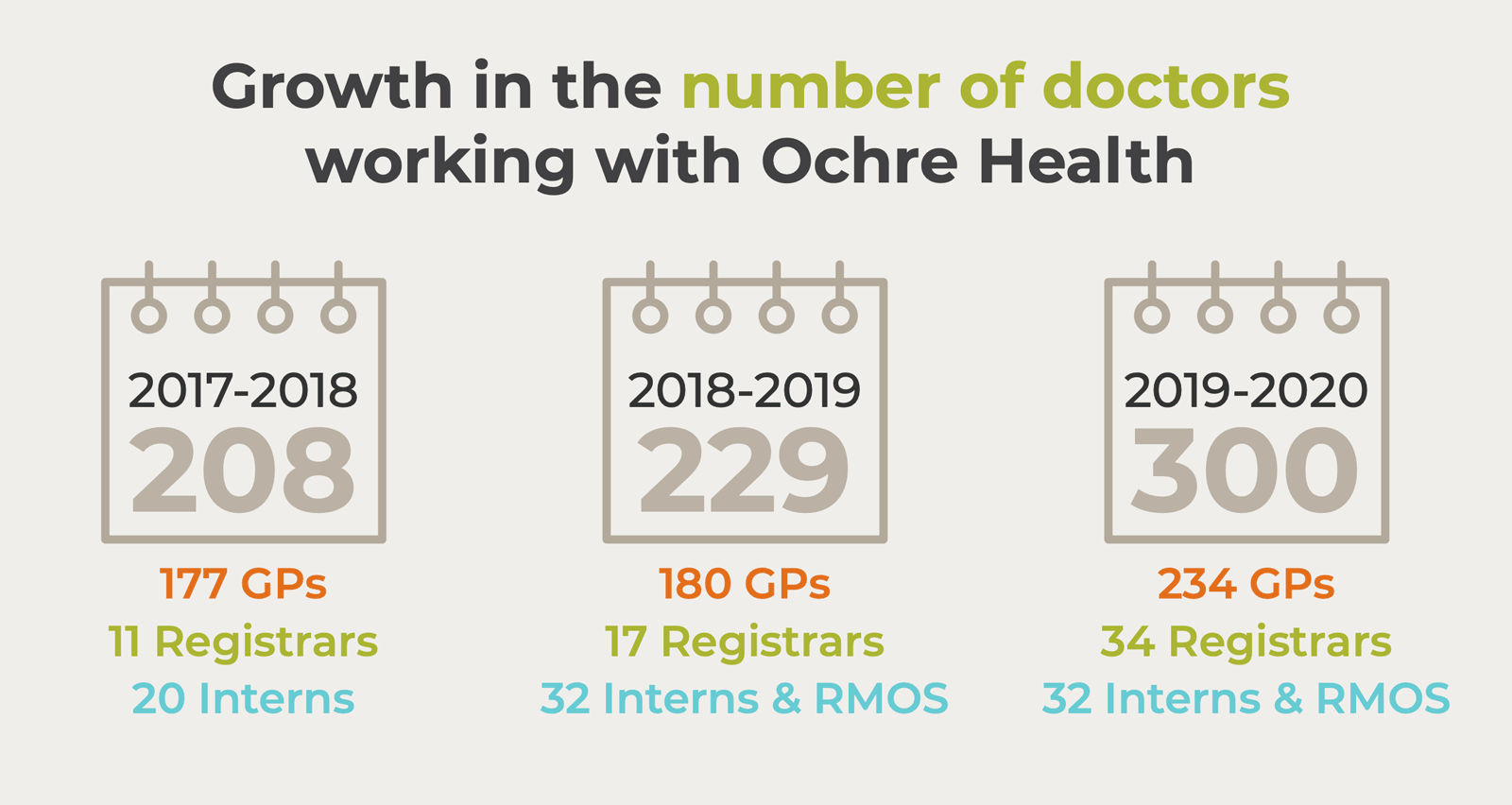 Ochre Recruitment Consultants ensure we have well-qualified doctors with strong experience who are genuinely focused on health outcomes, not just the transaction of getting a patient in, doing a quick assessment and getting a patient out.
We give our doctors everything they need to provide comprehensive care to patients and to keep communities healthy.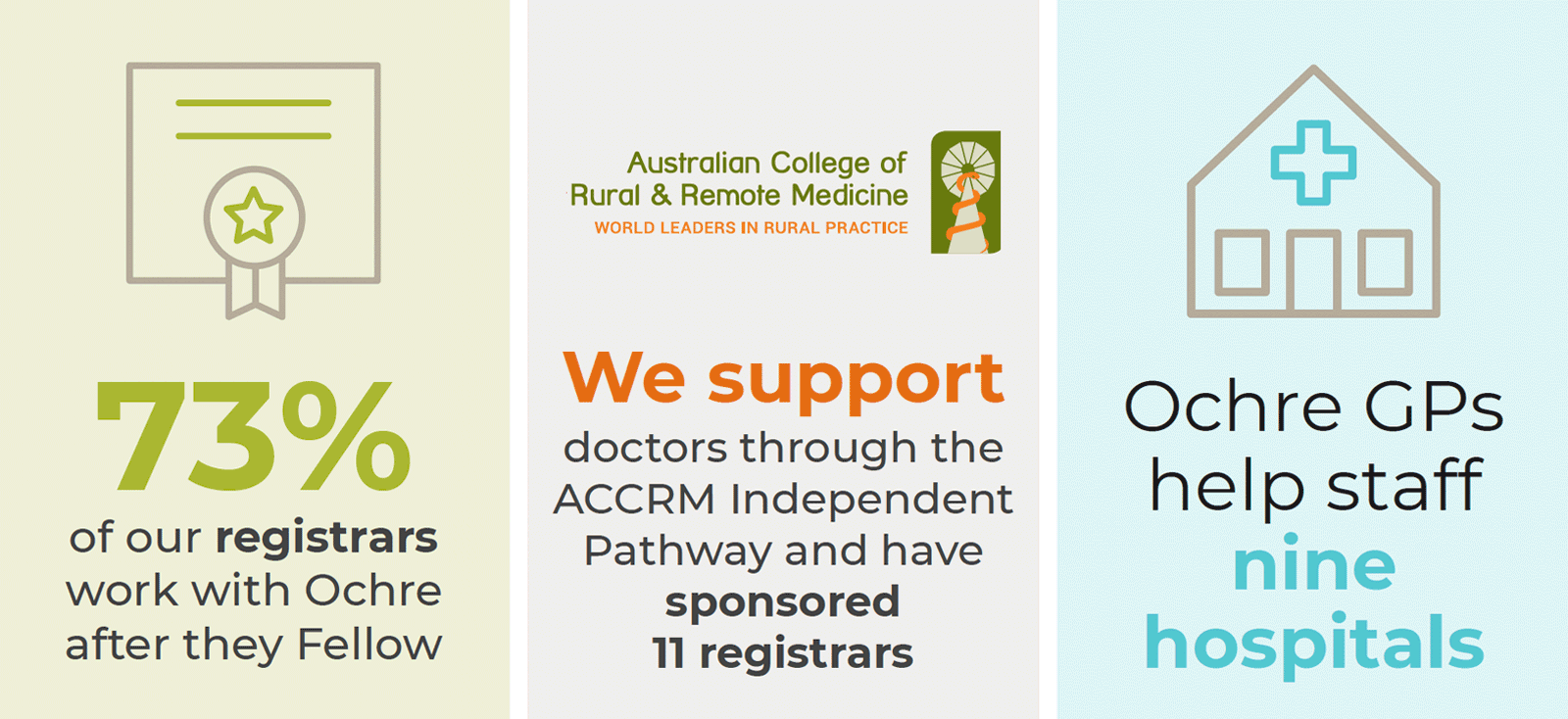 For the full stats on our Ochre Health network, please view our infographic.
Here are some insights into a few of our current permanent GP vacancies
General Practitioner (VR GP) Lithgow, New South Wales
This role would suit someone looking for a role offering clinical autonomy and high remuneration in a country town based on the western edge of the Blue Mountains, not too far from Sydney. You'll thrive on a collegiate and supportive environment and enjoy flexible working hours. There is also an opportunity for a lead GP.
Read more about this role here.
General Practitioner (VR GP) Casey, ACT
Make Canberra home and work alongside five other dedicated GPs in this modern purpose-built facility. This is lucrative role for someone wanting to hit the ground running and build up a loyal patient base of their own. With flexible hours and a telehealth component available, this permanent opportunity is worth a close look.
Find out more about this role.
General Practitioner (VR GP) Hobart, Tasmania
If you like working in the heart of metropolitan cities then this role will suit you to a 't'. This clinic has an outstanding reputation as providing the best care in Hobart so you'll be able to start building your patient base from the get-go.
Read more about this position.
If you would like to know more about the outstanding permanent and locum positions available at our 40 Ochre Health practices across Queensland, New South Wales, Victoria, and Tasmania, contact Phil Dixon today.
Alternatively, if you are not already a member of the Ochre Recruitment network, please register here.