Join the team at Ochre Recruitment
At Ochre Recruitment we love meeting talented and driven people from all walks of life, and we have terrific career opportunities for the right people
We have four sites across Australia and New Zealand with Anna heading up our tight knit team in 'windy' Wellington. We have a happy cohort of talented people across the 'apple isle', in our Tasmanian headquarters in Hobart. Phil represents the 'sunshine state' working from his home office close to beautiful Noosa.
We share our head office with the Ochre Health team in Woolloomooloo, in the heart of Sydney.
Our Culture
Our culture is grounded in the type of people our founders are - Ross and Hamish are honest, hardworking country GPs who are committed to bridging the health inequity gaps in regional and rural Australia.
Their down to earth, caring and fun qualities permeate the culture at Ochre Recruitment.
There are no airs or graces here, and everyone's very approachable. You're able to come to work and be yourself.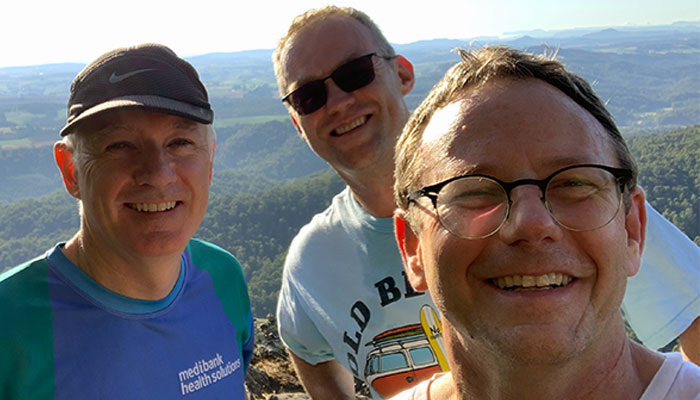 CEO Dermot Roche with Dr's Ross Lamplugh and Hamish Meldrum from the top of Mount Gnomon, Tasmania.
What qualities, strengths and skills do we look for?
The people we're looking for don't necessarily need to have medical recruitment experience. Ultimately, we're looking for the right values.
Cultural fit is important, but values are everything. To join Ochre Recruitment, you need a combination of integrity, honesty and ambition. You need to be curious and have a strong desire to learn. You need to be ready to embark on the next stage of your career, to be part of something new, challenging and dynamic.
We're looking for people who will be a part of our family and future moving forward.
Workplace flexibility
We believe flexibility works best when it's tailored to individual circumstances.
We trust and enable our people to balance their work and home life, supporting them however we can. Some parents leave at 3pm to pick up their kids, for example, and we also have people working remotely. We have different agreements in place based on personal commitments. As long as there's clear communication, this arrangement seems to work well.
Why join Ochre Recruitment?
There are several compelling reasons why joining Ochre Recruitment might be the ideal career move for you.
Our 20-year heritage
Our parent company Ochre Health is an established healthcare provider with over 40 medical centres across regional and rural Australia. Your clients will trust and respect your specialist medical recruitment expertise.
Unique healthcare training
With a medical workforce of over 200 doctors, nurses and practice managers, we offer unrivalled medical training to our recruitment teams. You will experience first-hand how a successful healthcare business operates.
Down-to-earth culture
Our founders, outback GPs Dr Hamish Meldrum and Dr Ross Lamplugh, still own and lead the company today. Their down-to-earth, caring and genuine qualities are reflected throughout our workplace culture.
Industry-leading systems
Our Salesforce CRM with Marketing Cloud is customised to our business and will improve recruitment efficiencies and delivery outcomes across our teams. You will have all the latest tools and support you need to exceed in your role.
Excellent earning potential
We offer competitive salary and bonus packages with an uncapped commission structure. You will be recognised and rewarded for your hard work and dedication.
Genuine career progression
Our specialist recruiters work collaboratively within an inclusive environment, providing genuine opportunities for ongoing career progression. You will be supported in your professional development and encouraged to step up when you are ready.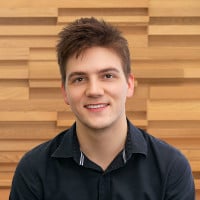 There is something very rewarding about doing a job where everyone is grateful and where everyone is excited about the end result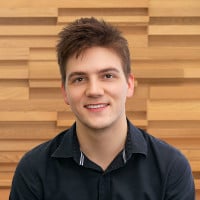 Scott Rogers
Para Consultant
You can come to work, be yourself, and truly make a difference.
Veronica O'Riordan
Senior Recruitment Consultant
When you feel valued and you are supported, you can achieve great things.
Melinda McCarthy
Marketing Executive
I highly value a great working environment and Ochre Recruitment has such a positive culture. It really shows in every aspect of the business.
Madelyn Wilson
Para Consultant
Keen to find out more?
Please contact Costa directly on 0428 777 717 for an informal phone chat.
Alternatively please email: [email protected]
We are currently recruiting the following roles:
Recruitment Consultant – ED Consultant
Team Leader – General Practice Division
Para Consultant - General Practice Division