Work at an Ochre Health practice as a Locum Doctor
or a Permanent Doctor and receive
Open and flexible contract arrangements

Achieve a better work-life balance with contracts that have no fixed terms.

Attractive remuneration

Doctors are able to bill their patients as they see fit, choosing between private or bulk billing as they decide is appropriate.

A commitment to education and training

Doctors are supported in pursuing their own professional development and we are committed to providing centres of excellence for GP registrars and medical students keen to start their careers.

Full clinical autonomy

Practice your way, while benefiting from cutting-edge software systems and operational support.

Exceptional nursing support

Support from dedicated nurses who work closely with doctors to deliver patient care and chronic disease management plans.

Excellent administration support

Professional support from our head office who provide marketing, training, payroll, hiring, and practice management services, allowing all doctors to maximise time spent with patients.

Eligibility for GPRIPS

The General Practice Relocation Incentive Program offers reductions in moratorium. It is designed to encourage medical practitioners to practise in regional and remote communities.

Ochre Health Sponsorship

Ochre Health can sponsor registrars to undertake the ACRRM program in four of its medically diverse locations: St Helens and Scottsdale, both in Tasmania, and Deniliquin and Lithgow, in NSW.

The ACRRM Independent Pathway is a fully accredited general practitioner training and education program, specifically aimed at building the knowledge and skill set needed to care for patients in both rural medical practice and rural hospital settings. Please contact Matt Chudley for more details.
We are a growing medical practice network
Our patients know and trust us for quality care, friendly service and value. Many of our centres also offer:
DPA locations – Distribution Priority Area
RVTS – Rural Vocational Training Scheme
AGPT – Australian General Practice Training
Ochre Health is GP owned but has all the trimmings and benefits of a large corporate—this means you get the best of both worlds.
Browse our Ochre locations to find a practice and destination that suits you.
Australian Capital Territory
Contact Us
If you are interested in learning more about locum opportunities at any one of our 60 Medical Centres, please get in touch with Phil Dixon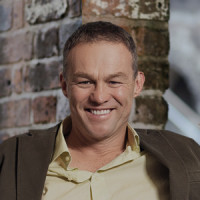 Our dedication to traditional general practice values and continuing education have made us the most respected primary healthcare provider in Australia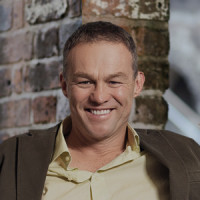 Dr Ross Lamplugh
Co-Founder & Chairman, Ochre Health
Ochre tailored a flexible working arrangement that allowed me to relocate permanently to Tasmania, whilst allowing time to return to QLD to keep up my obstetric skills.
Dr Dennis Pashen
General Practitioner & Former Medical Director - Tasmania / FACRRM
I chose to become a GP because I relish the privilege of being a positive part of the lives of my patients and their families. It is the most challenging and diverse area of medicine I have worked in, but also the most satisfying.
Dr Jessica Nathan
General Practitioner, Ochre Medical Centre Bruce ACT