What Does Being A Locum Doctor Mean?
The medical profession can be highly challenging yet rewarding, attracting individuals committed to making a difference in people's lives. Locum jobs are attractive for those seeking flexibility without compromising their earning potential. This blog delves into what it means to be a locum doctor, the benefits of locum work, and the essential personality traits required to succeed in this field.
Locum doctors are temporary medical professionals who step in when a permanent practitioner is unavailable. These short-term assignments can range from a single day to several months, offering a unique blend of flexibility and variety that many find appealing. The term 'locum' originates from the Latin phrase 'locum tenens', meaning 'place holder', aptly describing these doctors' roles.
Why Choose Locum Work?
Enhanced Earning Potential
One of the primary draws of locum jobs is the potential for higher earnings compared to permanent positions. As a locum doctor, your remuneration is typically calculated per hour or session, often resulting in a more lucrative income. This elevated earning potential and the inherent flexibility of locum work create an enticing proposition for many physicians.
Broadened Scope of Work
Locum work provides an opportunity to explore various fields of medicine, from rural practices to emergency departments. By taking on locum roles across different areas, you can gain experience and enhance your professional portfolio.
This exposure to diverse medical disciplines is a unique advantage of locum work, allowing you to build a multifaceted career that may not be possible with a permanent position.
Balancing Career Ambitions with Lifestyle Goals
For many, the appeal of locum work lies in its ability to align career aspirations with lifestyle objectives. Suppose you're a parent desiring more quality time with your children without relinquishing your role as a physician. In that case, you might find a locum position in a local clinic that allows for a work schedule tailored around your familial responsibilities.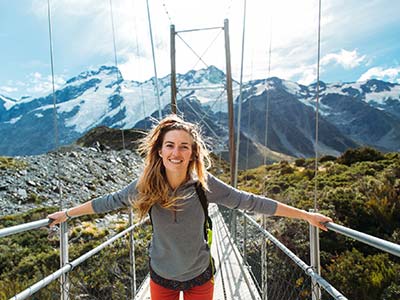 If you're an avid traveller, locum positions across different regions or countries can facilitate your wanderlust while maintaining your medical career.
Traits of a Successful Locum Doctor
Locum work requires certain personality traits that meet the role's demands. Flexibility and adaptability are crucial as you must acclimate quickly to varying environments, procedures, and personnel. As a locum doctor, you could find yourself in an unfamiliar hospital, working with new colleagues and treating patients who've never met you. The ability to hit the ground running is essential, as is the capacity to deliver excellent medical care amidst these changes.
Good organisational skills are also vital. Multiple locum assignments require careful planning and coordination to ensure seamless transitions between roles. Furthermore, excellent communication skills are paramount in dealing with colleagues, patients, and locum agencies.
Here's a look at some of our current medical locum roles:
GP/ED - Mudgee
https://ochrerecruitment.com/job/locum-gp-vmo-ed-mudgee-jref-108633
$2,800 per day + super
3 blocks available - with potential for ongoing
ED Night Shifts - moderate patient load
GP/ED - Port Augusta
https://ochrerecruitment.com/job/gped-port-augusta-sa-jref-108646
$3,000 per day + super
ED day shifts with No on call
Multiple shifts between October and December
VR GP - Coastal Tasmania
https://ochrerecruitment.com/job/locum-vr-gp-coastal-tas-jref-108712
$1200 paid daily
$1000 travel budget provided as well as 2 bedroom unit
Independent, GP-owned, family practice with a great support team
GP Locum - Auckland
https://ochrerecruitment.com/job/gp-locum-jref-108260
$600 + GST per session
Start 1st November
Accommodation and car provided in the heart of Auckland
ED CMO - Milton NSW
https://ochrerecruitment.com/job/ed-cmo-milton-jref-105546
Only 3 hours from Sydney
$250 per hour
Travel and accommodation provided
Becoming a locum doctor offers a unique career path characterised by flexibility, financial benefits, and diverse experiences. However, it's not a decision to be taken lightly. It requires consideration of your career goals, lifestyle preferences, and personal attributes.
Locum work isn't for everyone, but it can provide an enriching and rewarding career for those who thrive on variety, flexibility, and challenge. To explore opportunities in the locum field, consider contacting reputable locum agencies like Ochre Recruitment. They can provide further insights into locum jobs and help navigate your next career.
The world of locum doctors is vast and varied. Whether you're seeking locum jobs for the first time or an experienced practitioner considering a shift in your career, understanding the nuances of this role can help you make an informed decision. The opportunities are endless for those with the drive, adaptability, and passion to provide quality healthcare in various settings.
Talk to us about when and where you want to go and we'll help you get there.