With 20 years of supporting Doctors, Ochre
Recruitment provides you with an
unmatched selection of opportunities to
further your medical career.
We offer locum jobs and permanent jobs in the widest range of locations across
Australia and New Zealand.
We focus on your professional needs, working with you to find the roles most relevant
and beneficial to your chosen pathway.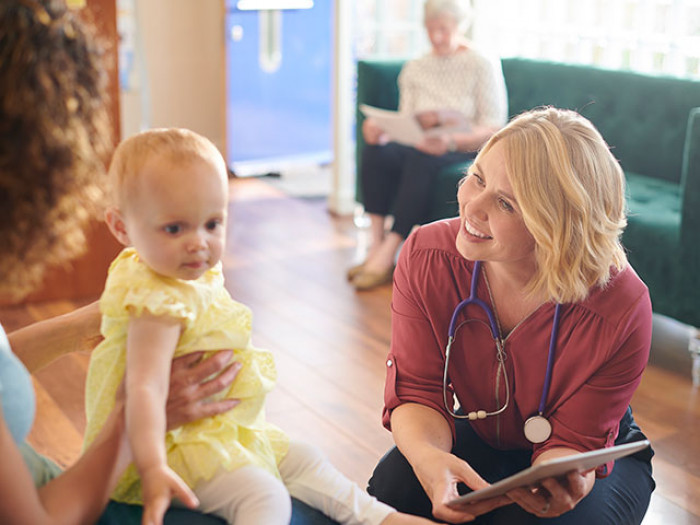 Medical Jobs for Exceptional Doctors
Joining Ochre Recruitment greatly increases the scope of your career path. Our doctors benefit from:
With over 65 Ochre Health Practices in Australia and a variety of corporate medical centres, family practices, AMS, correctional centres, and emergency departments that are in need your clinical expertise, you'll always have plenty of choice when it comes to finding a locum or permanent role with Ochre. In New Zealand we can take you to the North and South Islands and show you smaller practices, larger medical centres, urgent care clinics and of course hospitals in the various DIstrict Health Boards.
Take a tour of one of our Ochre Medical Practices in St Helens Tasmania. As a GP, you have the chance to pursue your passion for medicine, and practise at the top of your license in a relaxed environment where you'll feel valued and appreciated.
Doctors benefit from our unique perspective.
Our medical recruitment agency builds excellent medical careers around life goals and personal aspirations.
We respect your clinical expertise and want to empower you to improve local healthcare while enjoying a healthy work-life balance; this is fundamental to our recruitment approach.
We don't just match you to medical jobs like other agencies - we look at the bigger picture, and strive to find an employer in a location who will support your career goals, where your expertise will make the biggest impact on the surrounding communities.
We are dedicated to seeking out employers who share your values. Because we are also a medical employer, we understand the challenges facing both sides, and are experts in negotiating positive outcomes for all doctors looking for work.
What Types Of Jobs Are Available?
We offer a variety of roles including General Practitioner (GP only) positions, Rural Generalist roles (GP VMO locums), Emergency Medicine positions across all grades, Specialist Medicine, Registrar, CMO, and RMO Positions, and more!
Each position has its own unique requirements but all require high levels of skill and professionalism.
Our team is well-versed in the different types of roles available throughout Australia & New Zealand so we can help guide you through the process of finding the best fit for your skillset and career goal. We also provide ongoing support throughout your employment period so that any issues or concerns can be addressed quickly and effectively.
What kind of locations does Ochre Recruitment offer doctor positions in?
Scottsdale Tasmania
Escape the crowded city life for a taste of the peaceful life in Scottsdale in the far northeast of Tassie. The region's landscape is typified by bright, green paddocks occupied by fruit and vegetable crops, dairy cows, and flower fields, all surrounded by blue-grey mountains.
The vibrant farming community is located 1 hour from Launceston. Explore the forest reserves by foot or mountain bike, or perhaps you'd prefer to visit the local galleries and cafes on your days off. Thirty minutes north is the neighbouring coastal town of Bridport; test your golf skills on the iconic Barnbougle golf course or take a trip out to Granite Point Conservation area and watch the sun go down over Mermaids Beach.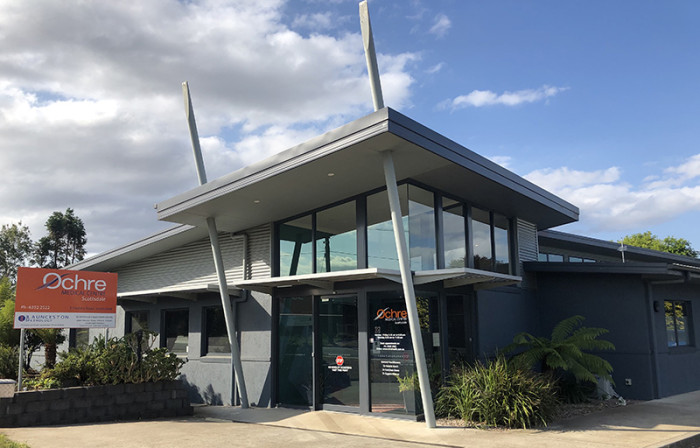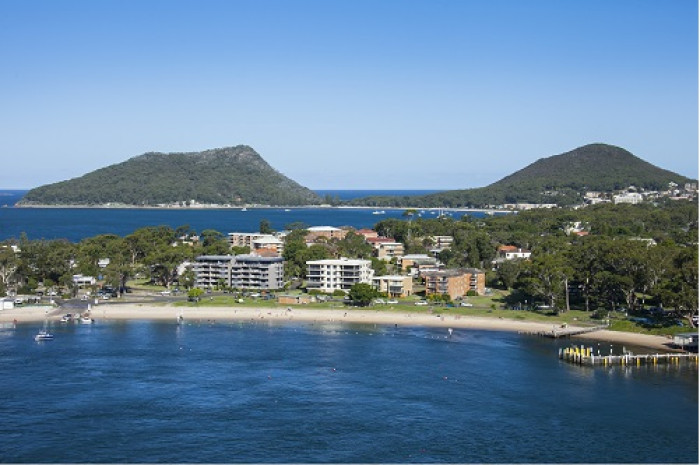 Port Stephens NSW
Port Stephens is known for its spectacular coastline and pristine waterways, boasting 26 beaches from sheltered outlets to ocean beaches. Newcastle with all the benefits of a metropolitan city is only 45 minutes away and in less than an hour, you'll stumble upon Lake Macquarie, Barrington Tops, and the magnificent Hunter Valley. Port Stephens is an easy 2-hour drive from Sydney or 30 minutes by air.
There's always something to do in Nelson Bay. Whether you embark on a journey of discovery where dolphins and whales grace the coastline, picnic surrounded by nature reserves, take a dip in the beautiful beaches, or indulge in the fine food, wine, and cocktails from the local establishments.
The shopping district close to the marina provides a great mix of specialty shops, supermarkets, cafes, and restaurants as well as cinemas, art galleries, bowling club, and a golf club.
Lightning Ridge NSW
Lightning Ridge is a thriving opal mining town like no other. Meander down the main drag and you'll find the street is sealed, curbed, gutted, and lined with regular shops. Attracting over 80,000 visitors a year, "The Ridge" has a number of good quality accommodation options and restaurants.
Venture out and about and you'll come across the wildly eccentric and sometimes bizarre. There's the house-made from bottles and the rough cement "castle" of the Astronomer's Monument; surrounded by a moonscape of mullock heaps under which literally hundreds of obsessed miners search and dig for the black opals which have made the town famous.
"The Ridge" is located 729 km northwest of Sydney via Mudgee and Dubbo and is 64 km south of the Queensland border. With a population of 2243 (22% Aboriginal) and an estimated additional 7500 people living off the grid (85% of which are Aboriginal), you'll be exposed to a variety of presentations and have the opportunity to work with the Indigenous population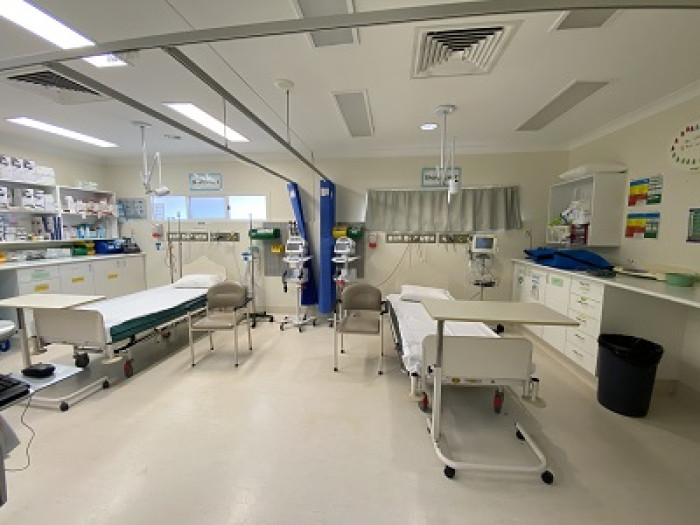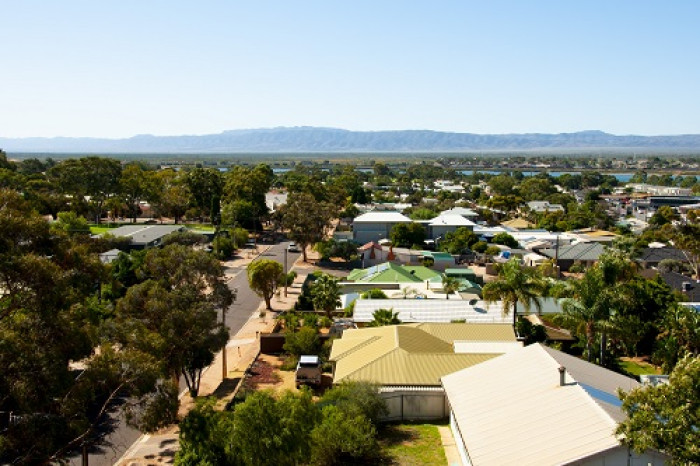 Port August SA
This rural town has a population of roughly 13,800 individuals, 15% of whom identify as Aboriginal, and 12,000 emergency visits annually. The fifth-largest city in South Australia is Port Augusta. This makes it the perfect location for tourists to visit Port Augusta's attractions as well as those in the region's surroundings, like the Flinders Mountains.
Whyalla SA
Whyalla, the region's largest city for retail shopping, is situated on the Spencer Gulf of the Eyre Peninsula in South Australia. This area is the best example of the fusion of industrial and natural experiences in South Australia, boasting a warm temperature, a reachable ocean shoreline, and saltwater fishing. Whyalla offers exploration, unusual Australian natural wonders, and a complete contrast in activities that are nature-based and industrial thanks to its colourful beauty, small-town charm, distinctive mystic outback landscapes, and year-round things to do.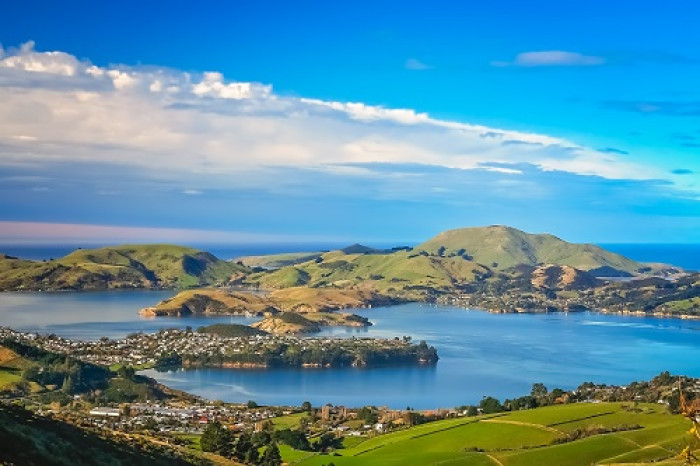 Otago South Island NZ
It all happens in Otage. Central Otago is home to three of New Zealand's Great Rides, award-winning wineries, gold rush history, and dramatic landscapes. And the best part for locals is that is so easy to find work-life balance in this area.
With breathtaking landscapes, vibrant thriving communities, and plenty of space it's living at a slower southern pace. Dunedin is one hour to the south, while picturesque Central Otago is two hours away.
Why You Should Choose Ochre Recruitment
Ochre Recruitment is here to help make sure every doctor's dream job becomes a reality. We provide an unmatched selection of opportunities across many specialties and locations in Australia & New Zealand so that doctors can find the perfect fit for their lifestyle and career goals.
With our personalised approach to job search and selection, we strive to ensure every doctor finds their ideal role with ease.
What types of doctor jobs are available in Australia and New Zealand through Ochre Recruitment?

Ochre Recruitment specialise in General Practice Locum Jobs, GP VMO Locum roles for Rural Generalists, Emergency Medicine positions in all grades, and hospital medical jobs in all Medicine sub-specialties. We also work with Urgent Care clinics in New Zealand.

Does Ochre Recruitment offer both permanent and locum doctor positions?

Yes - Ochre Recruitment offer, FIFO opportunities, short, long-term, and ongoing locum blocks, as well as fixed-term contracts and permanent medical jobs for doctors.

Hong long has Ochre Recruitment been supporting doctors in their careers?

Ochre Recruitment has been working with doctors for over 20 years. What started out in 2002 as a locum agency, (formally known as Australian Outback Locums) has since grown into the Ochre Health Group, comprising 65 Medical Practices, Ochre Recruitment, and Medical Directions.

Can international doctors apply for positions through Ochre Recruitment?

Yes - providing paperwork is up to date, you are registered with AHPRA, and have working rights in Australia. Click here for more details. The pathway to work in New Zealand is much easier and quicker. Find out more.

How does Ochre Recruitment work with doctors to find the most relevant roles?

We listen and seek to understand your professional and personal goals. Our people-centered services ensure we work with you to find you your ideal role in addition to guiding you through the paperwork and managing all negotiations with the practice or hospital.

Are there any specific qualifications or requirements needed to apply for doctor positions through Ochre Recruitment?

What kind of benefits, rates and salary packages do doctor positions through Ochre Recruitment typically offer?

Benefits can vary from client to client and may include: travel, flights including private plane, accommodation, flexible working hours, fixed-term positions at locum rates, upskilling opportunities, mentorship, and clinical autonomy. Locum rates and salaries vary depending on the locations, experience, and length of the contract.

How can doctors get in touch with Ochre Recruitment to apply for available positions?
Where is Ochre Recruitment located?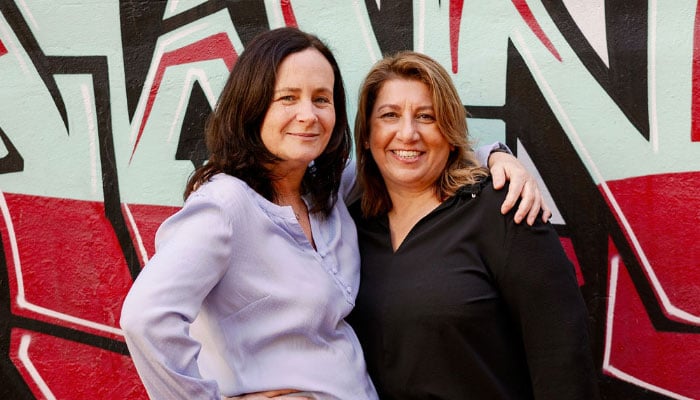 Mel McCarthy & Helen Spanos from the Sydney Office
We have consultants on the ground in Sydney, The Sunshine Coast, The gold Coast and Christchurch.
Our teams are also on the road visiting our network of clients so we can offer our general practitioners the best jobs even before they go to market.
I consider myself fortunate to have become involved with Ochre whose work goes above and beyond when trying to find placements which suit my experience, expectations, principles and style of practice. They manage the fit between doctor and practice with aplomb and understanding.
Dr Howard Baker
General Practitioner
I've been using Ochre for a number of years. The team are very helpful in setting me up with placements to suit my skills and preferences. Staff are easy to contact and have made the credentialing process a breeze. I highly recommended.
Cindy de Villiers
Health Function New Zealand
The Ochre GP team have a genuine interest in getting me locums that suit my lifestyle and seem to get me higher rates than other agencies. They have made my time as a GP locum seem like a true working holiday!
Dr. Sebastian Mohan
Locum GP