Find the best Emergency Medicine Jobs throughout Australia & NZ
As an ED locum doctor you can combine your career with adventure.
Whether you are a junior doctor, registrar, CMO, or FACEM looking for shift work or locum work in an ED, Ochre Recruitment's ED Division can help. We don't stop until we exhaust every option to find you an emergency medicine locum to suit your lifestyle and career aspirations.
We manage the paperwork, negotiate the best rates, book your travel and accommodation (where applicable), and offer you a premium service... all for FREE. AHPRA registered ED physicians benefit from:
Exceptional ED Locum Rates;
Flexible contracts & start dates;
City, coastal, rural and regional locations.
Contact Naomie Rapira on 0498 441 118 for ED roles in Australia.
For ED roles in New Zealand, contact Shelley Caswell from Australia on Freecall 1800 973 488 or from within NZ on 028 418 229.
Join our remarkable network of Emergency Physicians today.
ED Doctors benefit from our exclusive partnership with Medical Directions
Our partnership with Medical Directions, Australia's premier providers of workforce solutions, gives Emergency Medicine Registrars & CMOs exclusive access to over 10 hospitals including GP FastTrack Clinics across Hunter New England, Murrumbidgee, Western NSW and The Illawarra Shoalhaven Local Health Districts.
Emergency Doctors receive:
Permanent/fixed-term work at competitive locum rates;
Exclusive opportunities across incredible locations and facilities within Hunter New England, Murrumbidgee, Western and Illawarra-Shoalhaven LHDs;
Job security with options of FIFO or relocation assistance if desired;
Diverse locations and facilities from scenic coastal communities to charming/rustic country towns easily accessible no more than 1-2 hrs from the nearest airport;
Opportunity to upskill and exposure to a range of medicine;
Full support by our team of experts to match you to the right role and assist you with credentialing requirements, travel, and accommodation.
A selection of some of our rewarding ED Jobs
Why Choose Ochre For Your Next Emergency Medicine Locum
Ochre Recruitment offers what other medical job agencies can't.
We are dedicated to seeking out emergency medicine employers who share your values.
We develop meaningful relationships that last the distance. In fact, we've been working with local and state-wide health services for 20 years.
We are an agency of choice because we are also a medical provider. We have a thorough understanding of hospital operations and the challenges facing both doctors and emergency departments, and as such, are experts in negotiating positive outcomes for doctors and clients alike.
Because we work in exclusive collaboration with the Tasmania Health Service (THS) and Western NSW Health District to fill their hospital locum rosters, you get access to ED jobs before they go to market.
We can help General Practitioners maintain their emergency capabilities and upskill with locum roles in the emergency department.
· We offer a diverse range of opportunities in emergency medicine in metropolitan, regional and rural settings across all Australian states and territories.
Let us help you work your way around Australia, from the tropics of Queensland to the iconic outback, from the rugged mountainous regions in Tasmania to the magnificent beaches and coastlines of New South Wales.
Explore new destinations and experience new work environments. Register now to learn more about how we can help you secure your ideal Emergency Medicine locum job.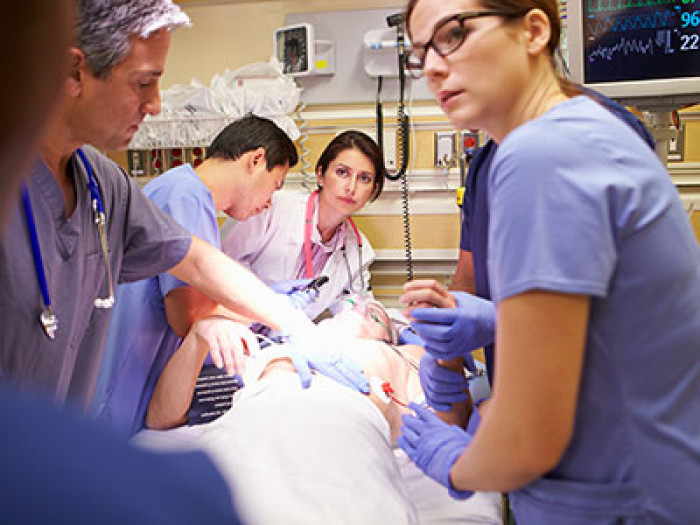 Which grades of Emergency Medicine do we recruit for?
Ochre's ED Division provides doctors with unparalleled access to Emergency Medicine Jobs in the following grades:
JHO Junior House Officer
RMO Resident House Officer
SRMO Senior Resident House Officer
PHO Principal House Officer
SHO Senior House Officer
Registrar
VMO Visiting Medical Officer
CMO Career Medical Officer
SMO Senior Medical Officer
FACEM
How much do ED locum Doctors
earn in Australia?
Rates for Emergency Medicine doctors vary across each state and location. Hospitals based in metropolitan and regional areas do tend to pay a basic rate and offer less accommodation and travel benefits. If you choose to work in rural or remote regions, doctors will receive higher rates in addition to having travel and rental car expenses covered and shared or family accommodation provided.
Junior (JHO, RMO, SRMO): $85 – $220 per hour

Intermediate (PHO, SHO, Registrar): $110 - $300 per hour

Senior (VMO, CMO, SMO, FACEM): $150 - $350 per hour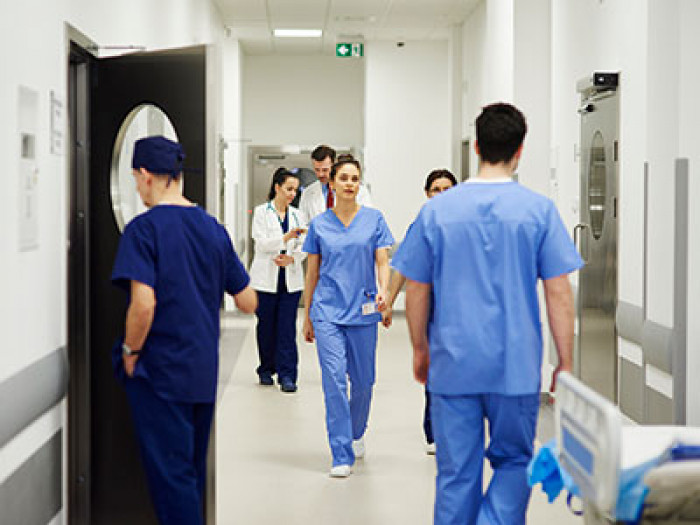 Frequently Asked Questions About Emergency Medicine Jobs in Australia and New Zealand
What qualifications do I need for Emergency Medicine Jobs in Australia and New Zealand?

For all Emergency Medicine Jobs in Australia and New Zealand you need a medical degree and registration on the relevant medical board (AHPRA in Australia and NZMC in NZ).

For Emergency Medicine Specialist roles, you will need to apply for fellowship with the Australasian College of Emergency Medicine (ACEM). Fellowship is a 5-year (full-time) training pathway.

What kind of work will I do as an Emergency Medicine Doctor in Australia and New Zealand?

Anything that presents itself to an emergency department from cuts and scrapes (cat 5) to life-threatening presentations (cat 1).

What skills are required for Emergency Medicine Jobs in Australia and New Zealand?

Experience in an emergency medicine department.

Are there opportunities for career progression in Emergency Medicine Jobs in Australia and New Zealand?

Absolutely yes. All medical roles offer career progression. An intern does all rotations and then they can do further rotations in all disciplines to get to where they are want to go.

What are the working hours for Emergency Medicine Jobs in Australia and New Zealand?

Working hours vary from hospital to hospital. Shift work is available 7 days a week. Morning, afternoon and night shifts are generally between 8 hours - 12 hours.

Do I require special certification to work in Emergency Medicine Jobs in Australia and New Zealand?

It depends on the role you are interested in. If you are a junior doctor then there is no special certification required. If you are looking for a specialist position, your fellowship as a FACEM is required. For non-specialist middle-grade roles, you may need ALS2 / CEMP / REST / REACT / EMST / APLS .
Ochre has made a tremendous impact on my work life. They provide a variety of locum sites, great logistical support, thorough pre-placement information about the town, health facility and what to expect. I would recommend the services of Ochre Recruitment to any doctors who are considering locum work or who are frustrated by their current agency.
The staff at Ochre were instrumental in finding and organising work that catered to my specialty interests. They were affable and always contactable which gave me great peace of mind when working in regional hospitals.
Dr William Ziaziaris
Registrar
Excellent service! Shelley and the team are always there to help. Pleased to work with you, amazing company.

Dr Ashik Hayat
Medical Specialist