General Practice
General practitioners are anything but 'general'. GPs are medical specialists—they're often the first port of call, providing an invaluable service within the communities they serve. Ochre Recruitment provides GPs with a substantial range of locum opportunities in general practice (family medicine).
Doctors practicing as GPs in Australia require Fellowships through the Royal College of General Practitioners RACGP (FRACGP) or the Australian College of Rural and Remote Medicine ACRRM (FACRRM); these Fellowships are maintained through CPD training including the Clinical Emergency Management Program (CEMP).
Doctors practicing as Family Medicine doctors in New Zealand must be registered with the Medical Council of New Zealand (MCNZ). NZ doctors then have the option to gain Fellowship with the Royal New Zealand College of General Practitioners (FRNZCGP).
Working in general practice allows you to work wherever you want. As a doctor providing comprehensive primary health care in New Zealand and Australia, you have the opportunity to engage with people across all sectors of society, provide continuity of care as a permanent GP, or crucial cover as a locum where your skills are truly appreciated.
Explore a selection of our current GP Jobs
Benefits of Working as a GP in an Ochre Medical Centre
Flexible and open contract arrangements giving you a better chance at achieving your ideal work-life balance
Attractive remuneration and control over how you bill your patients. Choose between private or bulk billings as you deem appropriate
A commitment to education and training so you can easily continue your own professional development
Full clinical autonomy to practice your way, while benefiting from cutting-edge software systems and operational support
Exceptional nursing support who work closely with doctors to deliver patient care and chronic disease management plans
Excellent administrative support providing marketing, training, payroll, hiring and practice management services, allowing you to maximise time spent with patients
Eligibility for GPRIPS to encourage medical practitioners to practise in regional and remote communities. The General Practice Relocation Incentive Program offers reductions in moratorium.
Working as a GP beyond the Ochre Health Network in Australia
GPs on a fixed term or permanent contract don't tend to have any on-call or after-hours work, however they occasionally may work on weekends. They generally have two practice sessions per day, and they may or may not be the solo doctor within the medical practice.
Practice billings can be bulk, private or mixed. GPs will generally consult Cat 4 and Cat 5 patients and will need the ability to stabilise patients if required. They may be supported by a practice nurse and allied health. Depending on the practice, doctors are expected to see anywhere from four to six patients per hour.
Meet your General Practice Team for GP Locum Jobs in Australia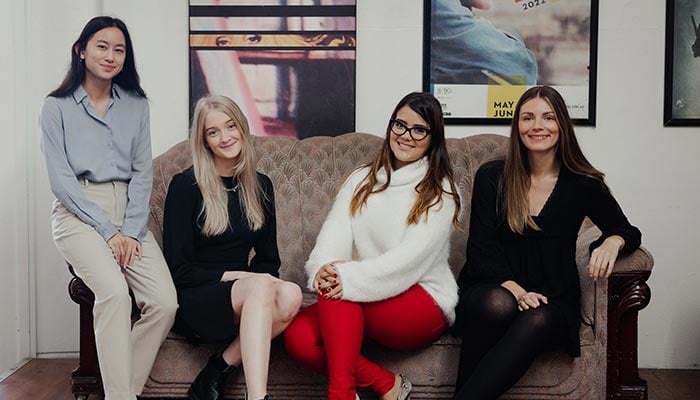 Ashley Chan, Lizie Ashley, Melissa Gomez-Gaviria & Steph Nash
Lizie, Melissa and Steph are passionate about finding their doctors the right GP locum role.
With 15+ years of recruiting doctors across Australia, they enjoy building and maintaining relationships that last the distance. They are driven by a genuine desire for finding General Practitioners the 'right' locum opportunities - roles that suit your mindset and locum goals.
Whether your interests lie in Indigenous Health, Skin, Womens Health or Family Practice, rest assured, your Ochre GP Team will work tirelessly to find you your ideal GP locum.
Working in General Practice in New Zealand
Most general practitioners in NZ work around 32 to 40 hours per week over eight to ten sessions. Sessions are usually four hours and consist of 15 minute appointments, allowing time to talk to, assess and treat patients. GPs see between 12 and 13 patients per session and have time allocated for paperwork.
Permanent GPs earn between $170,00 and $230,00 NZD per year.
Urgent care clinics provide care for walk-in patients and are open seven days a week. They typically open at 8am and stay open until 8pm, and doctors work shifts of between six and eight hours. Appointments cover more urgent presentations and don't manage the continuity of care of a patient with chronic conditions.
Can NZ general practitioners work in hospitals?
Some rural practices manage small rural hospitals. In these instances, GPs with rural hospital experience or PRIME are always in demand to cover GP sessions and hospital on-call.
Meet your NZ General Practice Team
Full of energy and drive, your NZ GP Team thrive on providing doctors fulfilling locum and permanent roles across the length and breadth of New Zealand.
Angelique and Dajana take great pride in listening to your lifestyle, family, and career aspirations when advocating on your behalf. Both are caring by nature and meticulous in manner.
Your NZ team have strong relationships with an extensive network of general practices and urgent care clinics throughout New Zealand, offering you a plethora of choice when it comes locum and permanent job opportunites.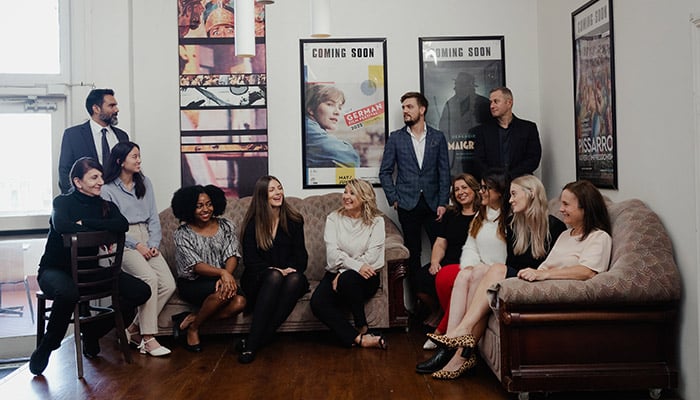 The Ochre Recruitment Team