Where Can a Doctor Work In New Zealand?
In most cases, General Practitioners can choose where they want to work and live in New Zealand.
Ochre Recruitment can help you find the ideal role, whether you're seeking a short term, long term or permanent position.
While the majority of our Hospital Clients are only interested in international Doctors that can commit to a minimum of 12 months, we do have some General Practices that will absolutely work with UK GPs that are only keen on 6-month contracts.
Some doctors prefer to work in urban locations as they aren't keen to cover on-call, or they like being closer to a secondary or tertiary hospital. Others have a passion for rural medicine, covering on-call and completing ward rounds at a local rural hospital.
It all comes down to your medical career aspirations.
Wellington
As the cultural capital of New Zealand, Wellington is a vibrant artistic, theatrical and culinary hub, and is consistently cited as one of the world's most liveable cities. The people of Wellington are known for their open-mindedness and love of food and culture. It's the go-to NZ location for 'foodies' with an outstanding selection of food, wine, beer and coffee. Wellington boasts a lively culinary event calendar with highlights that include Wellington on a Plate, Beervana, and the Wellington Wine, Food and Craft Beer Festival. It is also the home of the internationally renowned World of Wearable Art Festival.
In keeping with New Zealand's active sporting culture, Wellington also offers a wide range of options for participation in cricket, soccer, rugby league, and—but of course—rugby union. It's home to the Phoenix soccer club; get amongst the Yellow Fever and support the 'Nix!
Wellington is host to a range of international sporting fixtures, including regular international rugby matches featuring the All Blacks, as well as international cricket events featuring the Black Caps.
There is a wide variety of quality schools in both the public and private systems.
As New Zealand's capital city, Wellington has an abundance of medical employment opportunities in the government sector.
Ochre Recruitment works with a number of clients in Wellington, including
Johnsonville Medical Centre
Upper Hutt Health Centre
Newtown Medical Centre
Thorndon Medical Centre
Whai Oranga Health
Wellington Hospital
Hutt Hospital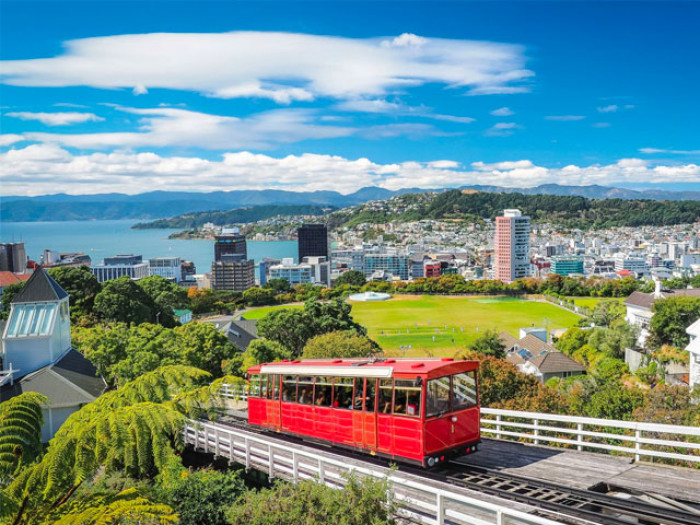 Wellington, New Zealand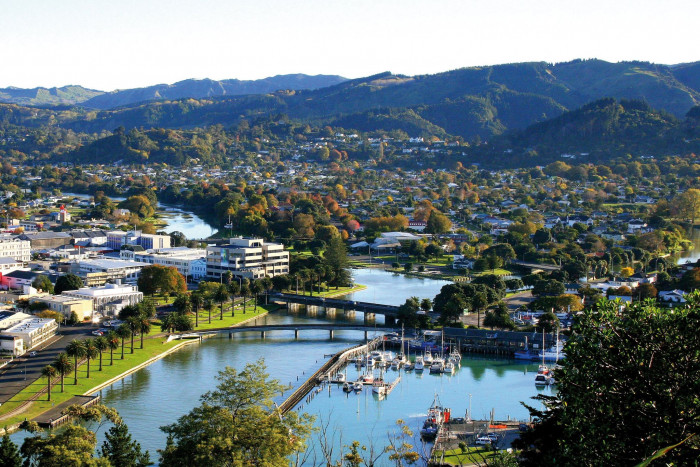 Gibsorne, New Zealand
Gisborne
Gisborne is renowned for its laid-back and warm beach lifestyle and is a popular surfing destination. Sample the spectacular seafood and wine, or choose one of the many uncrowded beaches on which to relax and unwind.
It's a popular Summer destination for New Zealanders, with many heading to Gisborne each year for the Rhythm and Vines music festival.
People tend to choose Gisborne for the relaxed lifestyle and ready access to surfing, sailing and many other outdoor activities that NZ is famous for.
Education options are plentiful, with access to schools for all ages.
Some of the clients Ochre Recruitment works with in Gisborne include
Three Rivers Medical
Puhi Kaiti Health
Gisborne Hospital
West Coast
Located in the South Island, New Zealand's rugged West Coast is a jaw-dropping stretch of wild coastline that incorporates a diverse range of natural environments, including glaciers and dense native bush. The endlessly picturesque West Coast is an outdoor enthusiast's dream.
The people on the West Coast are a hardy lot, but very friendly. Cute little towns and hamlets dot the coastline, providing important core services and amenities to the region. The West Coast is a very popular tourist destination, with regular convoys of campervans on the lookout for whitebait fritters and that perfect photo spot.
Every year, Hokitika hosts the fairly unconventional and highly entertaining Wildfoods Festival, offering a range of unique and interesting foods to sample.
Ochre Recruitment's West Coast clients include
Greymouth Medical Centre
Reefton Medical Centre
Buller Health Services
Coastal Health
Coast Medical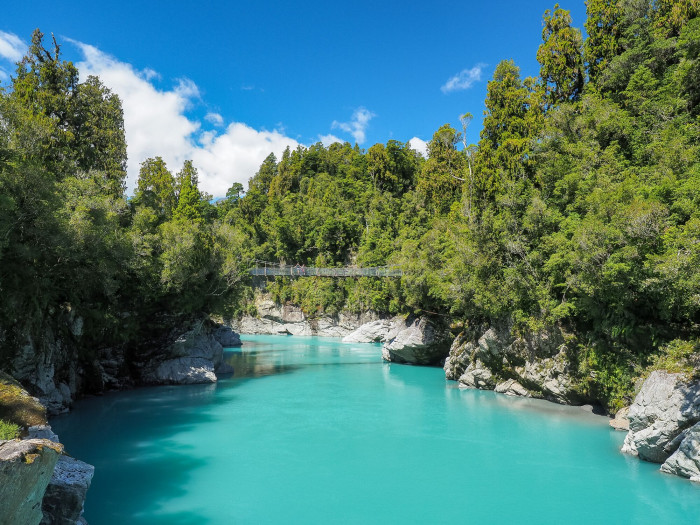 West Coast, New Zealand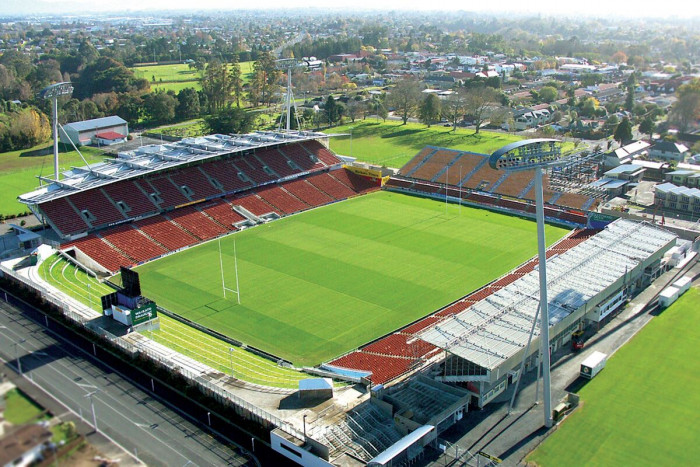 Waikato Rugby Stadium, New Zealand
Waikato
The Waikato region is one of the world's richest agricultural and pastoral areas, and is a hub for agribusiness, agricultural research, and NZ's dairy industry.
The most populated city in the region is Hamilton, famous for its livability and the beautiful Waikato River that flows through it. Hamilton's residential areas are linked to the river by an extensive network of bike paths and walkways. The city boasts a number of world-class sporting facilities, including one of the largest aquatic centres in New Zealand. Hamilton is one of the most beautiful garden cities in New Zealand, with the international award-winning Hamilton Gardens a must-see.
You'll find a vibrant cultural precinct in the city's south end, offering exhibitions at the Waikato Museum, music and theatrical events, and a delectable variety of cafés, bars and award-winning restaurants.
Our key clients in the Waikato region include
Waikato Hospital
Tokoroa Medical Centre
Westend Health Centre
Raukura Hauora O Tainui
Northland
Northland is known for its Maori cultural heritage and subtropical climate.
The region's clement temperature opens it up to a huge range of outdoor activities, whether you're surveying the rugged beauty of the west coast or amongst the more urbane settlements along the east coast.
The Bay of Islands is a particularly idyllic spot, where you can take a boat cruise, swim with dolphins, go diving, do some fishing or simply relax in the sun.
Northland is one of New Zealand's most important historical locations, with particular significance to Maori history and culture. Get a deeper understanding of New Zealand's history with a visit to the Waitangi Treaty Grounds.
Some of our key clients in Northland include
Whangarei Hospital
Kerikeri Medical Centre
The Doctors Tikipunga
Te Tai Tokerau
Hauora Hokianga Health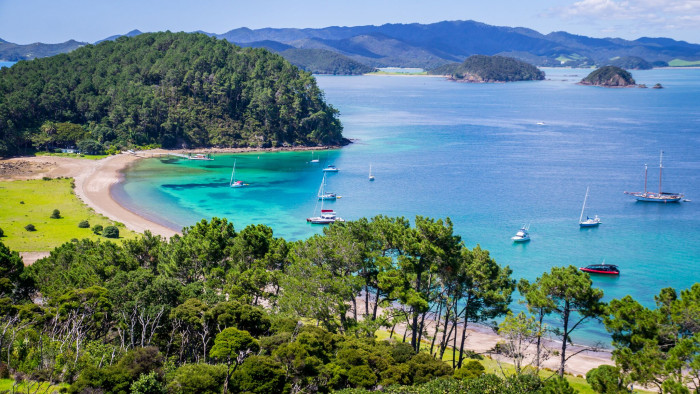 Northland, New Zealand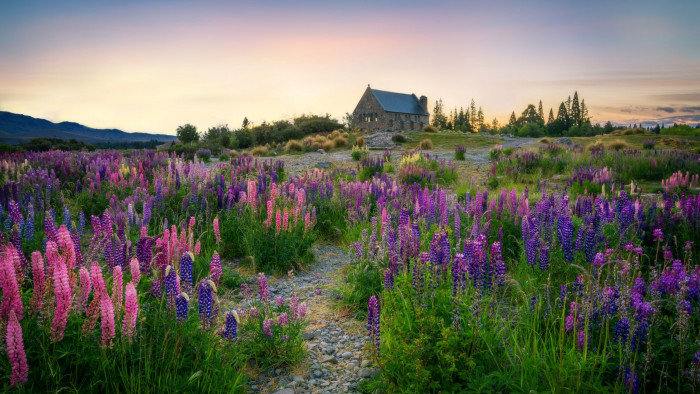 South Canterbury, New Zealand
South Canterbury
A go-to destination for families, foodies and adventure seekers, South Canterbury is replete with beautiful outdoor environments, a large collection of ancient Maori rock art sites, Korora or little penguins, a rich artistic heritage, plenty of outdoor adventures, fabulous culinary fare, and great Kiwi hospitality.
South Canterbury's geography is made up of sweeping plains, rolling hills, meandering rivers, native forest and unspoiled coastline. There are many picture-postcard views to be had here, and so many options for discovering these gorgeous environments.
The area is particularly popular with mountain biking and hiking enthusiasts. Trails zigzag their way through the area, ranging from gentle family-friendly tracks to testing hikes that take several days.
Some of our key clients in the beautiful region of South Canterbury include
Tinwald Medical Centre
Three Rivers Health
Sealy Street Medical Centre
Rakaia Medical Centre
Timaru Hospital
Work-life and lifestyle balance
In terms of work-life balance and lifestyle for General Practitioners, Specialists, Registrars and Junior Doctors,
you really are spoilt for choice when it comes to
locations in New Zealand.
Browse through our current locum and permanent
doctor jobs by searching here.
If you would like to know more, please contact
[email protected] or schedule a call.