Back to Bourke
"Having been founded in Bourke in 2002, supporting doctors to improve the health of rural and remote communities has always been at the core of the Ochre Health DNA." Ochre Health CEO Dermot Roche.
For close to two decades we have been instrumental in helping to alleviate staff shortages in rural and remote regions by bringing more doctors to rural-based practices and hospitals.
And now almost 20 years later Ochre is 'back to bourke', where it all started.
The opportunity
The newly built hospital has two emergency and 15 acute beds, as well as residential aged care; palliative and renal facilities. The Medical centre is open Monday to Friday and a team of three doctors provide service coverage for GP services and 24/7 Emergency Department. With a large Aboriginal population (Approx. 37%) our doctors are also pivotal in closing the gap with Aboriginal Health Services.
As part of the shared roster you will provide GP consults, share ward rounds and a 1:3 on-call service for the ED. The weekends and after-hours rosters are very manageable thanks to the excellent support team. You will only be called out for Cat 1 & Cat 2 patients and appreciate excellent referral networks to other rural and tertiary facilities.
You will enjoy a variety of allied health services, pathology and radiology services at your fingertips as well as a number of visiting specialists including psychiatry, endoscopy, ophthalmology, dermatology.
Due to the ongoing FIFO nature of this role there is great potential to develop long-lasting relationships with patients and to watch them grow along their healthcare journey.
Essential Criteria
FACRRM or FRACGP;
Current emergency certification (ALS2 or equivalent)

and recent Emergency experience;

Able to commit to a minimum of two-week blocks (longer blocks are preferred);
A genuine interest in rural health.
Location
Poet Henry Lawson said that to know Bourke is to know Australia. The town has earned a place in folklore as a raw frontier and is affectionally referred to by locals as the "gateway to the real outback". You'll experience true country hospitality with the famous Darling River at your doorstep.
Drop-in a fishing line or enjoy one of the many cultural walks. Visit Gundabooka National Park and State Conservation Area, a 45-minute drive South of Bourke, to see the imposing 500m high Mount Gunderbooka, go camping in the outback, and get close up views of Aboriginal rock art.
The 'Back O' Bourke tours are hugely popular with visitors, as is the desolate cemetery where larrikin eye-surgeon Fred Hollows was laid to rest beneath a Coolabah. A heart-warmingly and truely unique offering in Bourke is the Poetry on a Plate evenings: a night of bush ballads and storytelling around a campfire under the stars, with a simple, slow-cooked meal and dessert to boot.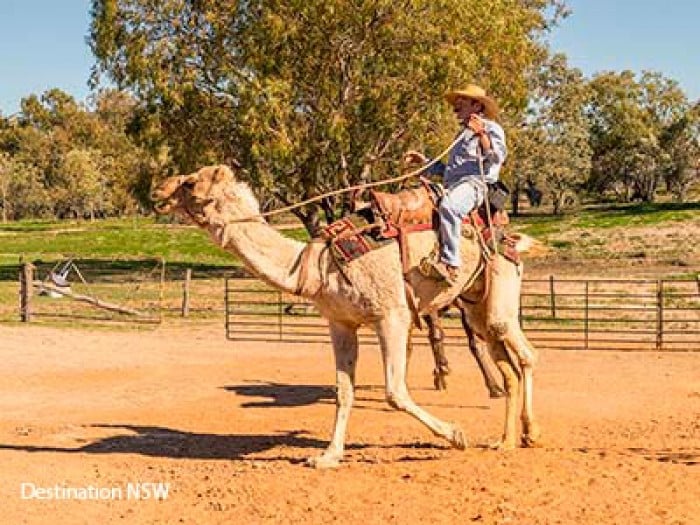 "I absolutely love the place. I spent nearly 10 years in Bourke and have lots of friends and some godchildren in the town and we are really excited to be back running the practice and multi-purpose facility." Dr. Ross Lamplugh Founder & co-director Ochre Health and Rural Generalist.