Collarenebri
If ever there was a community that was appreciative of a Rural Generalist – it would be the 650 residents of Collarenebri. GP VMOs at "Colly" who work across multiple disciplines add immeasurable value to rural and remote communities.
Book a one-off long term block or repeat FIFO arrangements in this small town where you'll feel right at home from day one.
The opportunity
In this solo doctor town you will experience the full gamut of medicine. Being a small town, you'll enjoy a less frantic pace than in the big smoke and have a chance to spend decent time with your patients practising quality healthcare. The General Practice operates 3 days per week and is conveniently co-located within the hospital. You'll be on-call for all emergency presentations between 8am and 6pm, with after-hours coverage provided by the awesomely supportive nursing team and nearby towns.
The hospital is equipped with 3 emergency beds, 3 acute care beds and a 10-bed residential aged care ward. If you enjoy a diverse population and variety in your work this is a great locum 'gig' where you can start your day in the ED; do a ward round by lunch and then be in the General Practice for the afternoon.
If you live in Southern Queensland this is an easily accessible location where you can supplement your income while providing rural GP & ED services for a town that is in need of dedicated rural generalists.
Essential Criteria
FACRRM or FRACGP;
Current emergency certification (ALS2 or equivalent)

and recent Emergency experience;

Able to commit to a minimum of two-week blocks (longer blocks are preferred);
Experience as a sole doctor in a rural setting.
Location
Collarenebri is a part of the greater Walgett Shire and has long been recorded as a significant site for Aboriginal people living in the area. With almost half of the 650 residents identifying as Aboriginal, the community is rich in Indigenous culture. The farm and farm supply sector dominates the Collarenebri economy.
If you take a drive down the main street of Collarenebri, you'll find a supermarket, pharmacist, rural supply store, hotel, butcher, garage, and service station. Collarenebri Central School is the only school in town and it caters for students from kindergarten to Year 12. It has recently received a $7 million upgrade and now boasts facilities such as a new gymnasium.
The agricultural landscape and tranquil rural lifestyle that it brings will give you the much-needed headspace you don't get in metropolitan locums.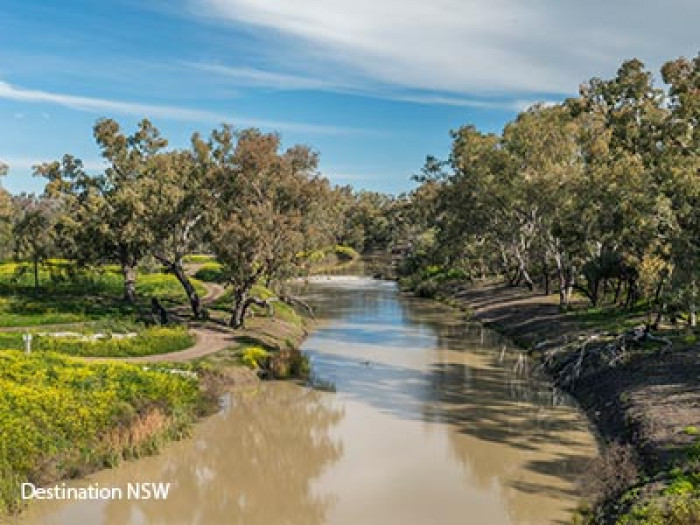 If you are keen to share your expertise with the delightful "Colly" residents and have availability, please register your interest. Our expert recruitment consultants can put you in touch with doctors who have worked in the region so you can get better insights into the clinical aspects of the role. We look forward to you joining us.