Walgett: "An oasis in the desert"
On a sunny autumn morning in Walgett at an outdoor café on the main street, farmers, healthcare professionals, and tourists are having a chat, a coffee, and a bite to eat.
Living and working as a locum or permanent doctor in a small rural 'outback' town like Walgett is a lifestyle choice. It's a place where you can leave the traffic, city smog, and hectic pace behind and embrace down to earth people within a landscape of splendid isolation.
If you enjoy the variety of Emergency Medicine, General Practice, and outreach work where every day is different, this locum could tick all your boxes. Book a one-off long term block or repeat FIFO arrangements in this fascinating town.
The opportunity
As part of the three-doctor roster you will provide GP consults, share ward rounds, and a 1:3 on-call roster for emergencies. Doctors also share the outreach roster and cover GP sessions for 3 days each week in the outreach clinic located within an easy 1 hour's drive from the heart of town. Thanks to the supportive triage team, the weekends and after-hours rosters are very manageable with a four-hour session in the ED from 8 am - 12 noon then on call for emergencies
The eclectic mix of residents gives you the opportunity to experience a diverse scope of practice. The Medical Centre includes four modern consulting rooms and is adjacent to the hospital. The Walgett Multi-Purpose Hospital has two emergency & 11 acute care beds, as well as transitional aged care; residential aged care; X-ray; pathology, and renal facilities.
The Medical Centre operates Monday to Friday and the town also has a dedicated Aboriginal Medical Service to support the high proportion (43%) of Indigenous residents through culturally appropriate medical care.
Essential Criteria
FACRRM or FRACGP;
Current emergency certification (ALS2 or equivalent)

and recent Emergency experience;

Able to commit to a minimum of two-week blocks (longer blocks are preferred);
Happy to share the outreach roster in Collarenabri.
Location
A former paddle-steamer port, Walgett is now the rural service centre for the enormous agricultural and farming communities that flank it. You'll find beef cattle, wool, chickpeas, barley, sheep studs, cotton, wheat, and more on the dozens of properties that dot the surrounding landscape.
With a 'recorded' population of 2145 (50/50 Aboriginal / Non-Aboriginal), the town boasts a Catholic Primary School, Community College, TAFE & Sports grounds. There are six restaurants and food outlets in addition to the local RSL Club, Newsagency, and National Australia Bank.
You'll feel right at home within the friendly community, relish the wide-open spaces and freedom that working in a rural township affords you.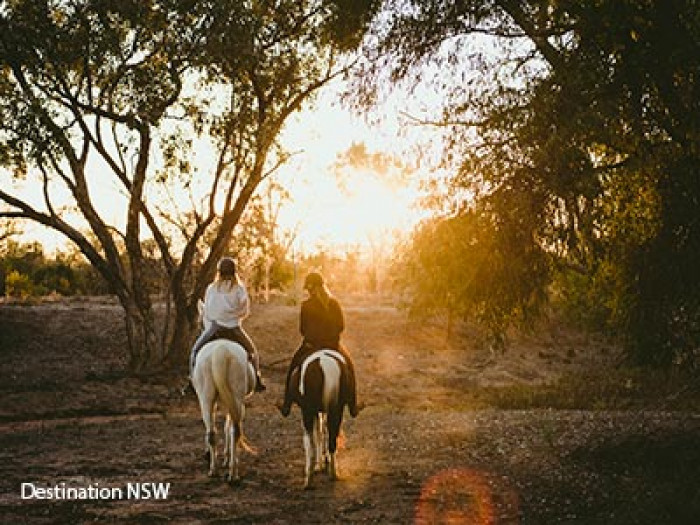 Collarenabri
Collarenabri is a part of the greater Walgett Shire and has long been recorded as a significant site for Aboriginal people living in the area. With almost half of the 650 residents identifying as Aboriginal, the community is rich in Indigenous culture.
The agricultural landscape and tranquil rural lifestyle that it brings will give you the much-needed headspace you don't get on metropolitan locums.
In this solo doctor town, you will experience the full gamut of medicine. The General Practice operates three days per week and is conveniently co-located within the hospital. You'll be on-call for all emergency presentations between 8 am and 6 pm, with after-hours coverage provided by the awesomely supportive nursing team and nearby towns.
The hospital is equipped with three emergency beds, three acute care beds and a 10-bed residential aged care ward. If you enjoy a diverse population and variety in your work this is a great locum 'gig' where you can start your day in the ED; do a ward round by lunch and then be in the General Practice for the afternoon.
"Being a GP in Walgett is a fantastic job – doing a wide range of rural generalist work including treating patients at the hospital, developing and honing valuable skills, playing an important role in the community and enjoying the lifestyle of an iconic part of Australia." Dr. John Hall, Ochre Health DMS, RDAA President & Rural Generalist