GP Locum Jobs and GP VMO Locum Jobs Tasmania.
As a locum doctor you can combine career with adventure.
Tasmania has to be one of the most exciting examples of a thriving regional centre where General Practitioners can achieve that enviable mix of work and fun. GP VMOs have the opportunity to leverage their advanced ED skills in the hospital while delivering a high standard of primary care at the practice.
GPs who enjoy working solely from the practice will enjoy supportive environments where all staff are united in delivering positive health outcomes . We can offer you a plethora of locum jobs to choose from.
Exceptional rates;

Flexible contracts & start dates;

Short, long-term & ongoing contracts;

City, coastal, rural and regional locations.
Whether you are a Family Doctor, Rural GP with procedural skills or GP VMO we can find you exciting GP locum jobs across the length and breadth of the Apple Isle. We think it's #tasmazing!
Join our network of doctors today.
Some of our GP Locums in Tassie
Why is Tasmania a popular locum destination?
There is an abundance of GP + ED VMO opportunities offering a broader scope of working in GP Clinics, the ED and hospital wards.

The pace is slower and population density is low so you can leave the bustle of the mainland.

The distance between towns is a lot less compared to those in other states. So you don't have to travel as far to arrive at colourful waterfront villages, secluded islands, serene national parks, wineries, and lakes.

There's lots to do in every township during your time off. There's endless outdoor activities, shopping, a thriving arts, music and cultural scene plus a myriad of food and wine trails to explore.

From the north to the south, you'll work close to some of the most visually stunning environments in Australia.
A taste of some of the wondrous Tassie Regions
Ochre Health has 12 practices and hospital rosters to fill across Tasmania, all with well-supported teams working together to make the most of living in and serving their communities. We thought we'd offer you a small taste, by taking you on a tour through four locations. Of course, we have many other opportunities in other parts of Tassie, so please get in touch if you have a preferred location on your bucket list.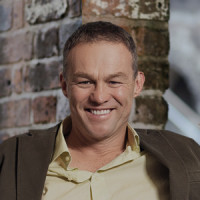 Ochre was formed with the goal of improving the way primary health care is delivered in both rural and urban Australia. I am proud that we are helping to improve the health services in this beautiful state, it feels good to be able to do some great stuff in your own backyard.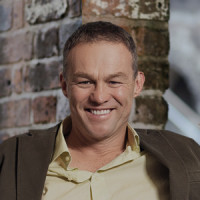 Dr. Ross Lamplugh
Co-founder and Chairman of the Ochre Health Group
The outdoors life is incredible with the most amazing sailing, bushwalking, surfing, mountain biking and camping right on our doorstep
Darren Fraser
Regional Director Ochre Health
On King Island you are surrounded by the most beautiful beaches in Australia. We really have the best of everything here.
Dr. Ann Buchann
General Practitioner